Obstructive Azoospermia – Percutaneous testicular sperm retrieval:
Performed under general anesthesia, percutaneous testicular sperm retrieval uses a biopsy needle to extract a very small amount of testicular tissue. The tissue is scanned by an embryologist to locate sperm which can then be used in ICSI to fertilize a partner's egg. The wound is closed using absorbable stitches.
Nonobstructive Azoospermia – Microscopic testicular sperm retrieval:
In conditions such as testicular atrophy, Y deletions, Kleinfelter's, or even post-chemotherapy/radiation, the testes do not produce adequate amounts of sperm. Using a microscope, a search is performed for testicular tubules that appear more developed and contain mature sperm. This procedure offers the most severe cases of male infertility the best chance of identifying sperm and proceeding with ICSI.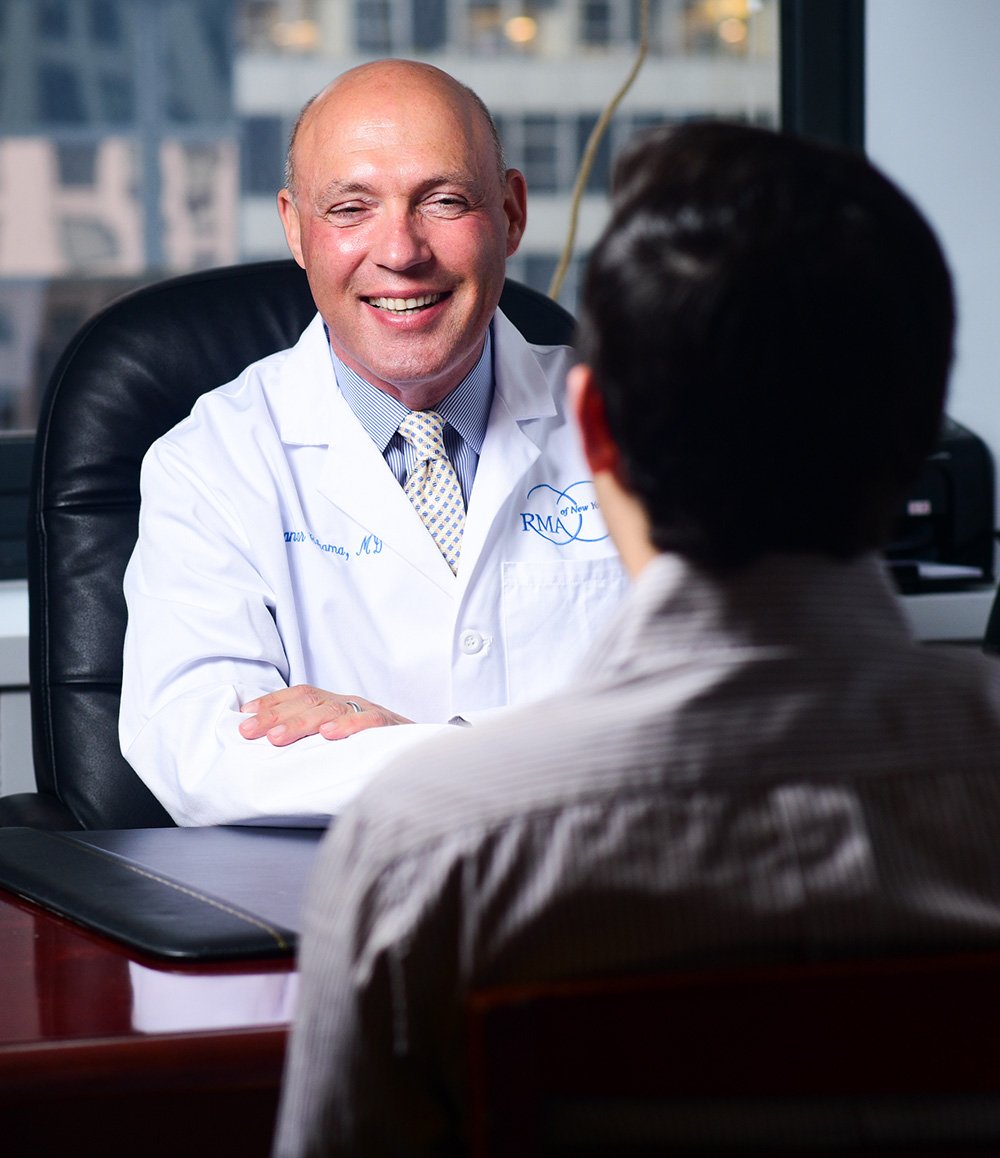 Why RMA of New York: Testicular Sperm Aspiration
For the past 20 years, RMA of New York has successfully facilitated the births of thousands of healthy babies for patients across the New York area. As the Division of Reproductive Endocrinology and Infertility of the Icahn School of Medicine at Mount Sinai, our team is dedicated to scientific discovery, medical excellence, and compassionate, patient-focused care. We are proud to be a member of the Department of Obstetrics, Gynecology, and Reproductive Science at the Mount Sinai Health System, which is recognized as a Center of Excellence by U.S. News & World Report.
To learn more about TESA at RMA of New York, please:
Get Started
It's never too early to learn about your fertility and reproductive options.
Have questions? We can help.
Patient-centric reproductive medicine is our specialty, and we look forward to answering any questions you may have.