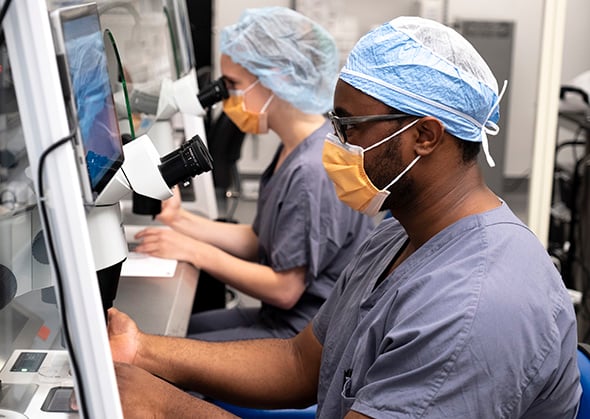 Recognized Among the World's Top Fertility Clinics
Whether you are looking for a low-tech approach, such as IUI, or you are in need of high-tech interventions, (such as IVF and genetic screening of embryos), our team of expert reproductive endocrinologists and clinical specialists are dedicated to efficiently diagnosing and effectively treating female and male infertility.
Depending on your clinical needs, RMA of NY also offers egg freezing, sperm banking, and embryo cryopreservation, and has helped thousands of patients preserve their fertility and reproductive options. By prioritizing research, academic excellence, and patient-centric care, RMA of New York delivers the highest standard of care in its four state-of-the-art IVF laboratories and 15 offices, and is widely recognized as one of the top fertility centers in the world.
The Mount Sinai Health System
RMA of New York provides expert quality care and serves as the Division of Reproductive Endocrinology and Infertility of the Department of Obstetrics, Gynecology, and Reproductive Science for the Mount Sinai Health System. The partnership between RMA of New York and the internationally acclaimed Mount Sinai Health System puts you at the forefront of cutting-edge research, patient care, and education across a range of specialties. The Mount Sinai Health System includes seven hospital campuses and a top-ranked medical school, 6,500+ primary and specialty care physicians, 2,000 residents and fellows, 12 free-standing ambulatory surgery centers, and averages 16,350 babies delivered each year. Mount Sinai Hospital is also consistently recognized as a Center of Excellence, and has been ranked as one of the "Best Hospitals" by U.S. News & World Report.
RMA of NY's physicians are faculty members at the Icahn School of Medicine at Mount Sinai in New York, and are involved in extensive clinical research to further the science and technologies of reproductive medicine. Our research includes collaborating on studies with the Icahn Institute for Genomics and Multiscale Biology to provide further insights for the field of fertility.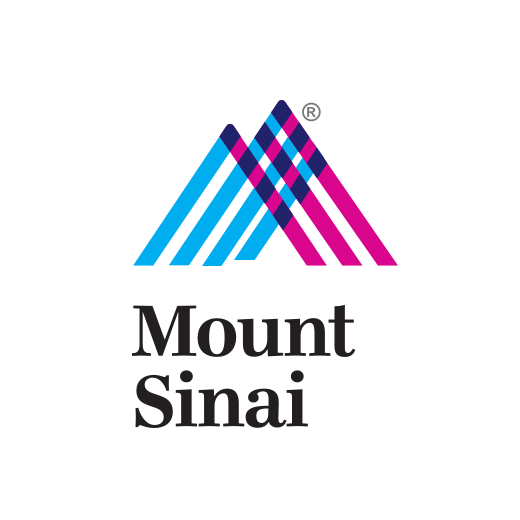 Mount Sinai is internationally acclaimed for its excellence in research, patient care, and education across a range of specialties.
"Each year, nearly one of every three babies born in New York is a Mount Sinai baby."
Our Mission & Core Values
Our mission is to increase successful outcomes by providing the highest standards in reproductive healthcare, rooted in medical excellence, and practiced with a compassionate, patient-centric approach. Our team of collaborative experts include industry-leading physicians, embryologists, and nurses who are trusted by patients and committed to inclusion and diversity, and to providing access to fertility care for all.
As the Division of Reproductive Endocrinology and Infertility for the Mount Sinai Health System, we pride ourselves as a center of academic excellence. Patients experience the most advanced techniques, utilizing innovative technologies at our 15 locations, and 4 state-of-the-art IVF laboratories. As a national leader in reproductive medicine, RMA of NY has driven the industry forward in patient-centered care for more than 20 years.
Core Values

Innovation. Compassion. Success. These values are at the core of RMA of NY's mission of helping you achieve your family-building goals. Our commitment to your health, happiness, and positive outcome are reflected in our exceptional counseling, care, and individualized treatment plans.

Innovation

As leaders in the science of reproductive medicine, RMA of NY's priority is developing best-in-class treatment protocols using the most advanced technology and discovering new ways to optimize data that can identify innovative approaches to existing techniques and procedures. Achieving the highest success rates for our patients is our goal, and our priorities align to give you the best possible results.

Compassion

Your circumstances are unique, and our mission is to support each of our patients on their individual physical and emotional reproductive journey. Our compassionate team cares deeply about helping you achieve your family-building goals, and is there for you every step of the way.

Success

Helping you to succeed in your family-building goals drives everything that we do. Our commitment to you, as well as improving reproductive outcomes, by performing advanced research, quality controls, and data-driven protocols, contributes to RMA of New York's recognition as one of the top IVF centers in the world. We offer hope to patients who have had unsuccessful outcomes at other fertility centers, and provide patients with even the poorest of prognoses a real chance at reproductive success. Our drive for success motivates us to keep innovating and to remain at the forefront of fertility and reproductive medicine. Our physicians and embryology teams use advanced technology to increase implantation rates, reduce miscarriage rates, and increase live birth rates, as evidenced by our success rates that are consistently well above the national average.
World-Renowned Fertility Team
Redefining Patient-Centric Care
Meet the Team
Serving New York for Over 20 Years
Learn More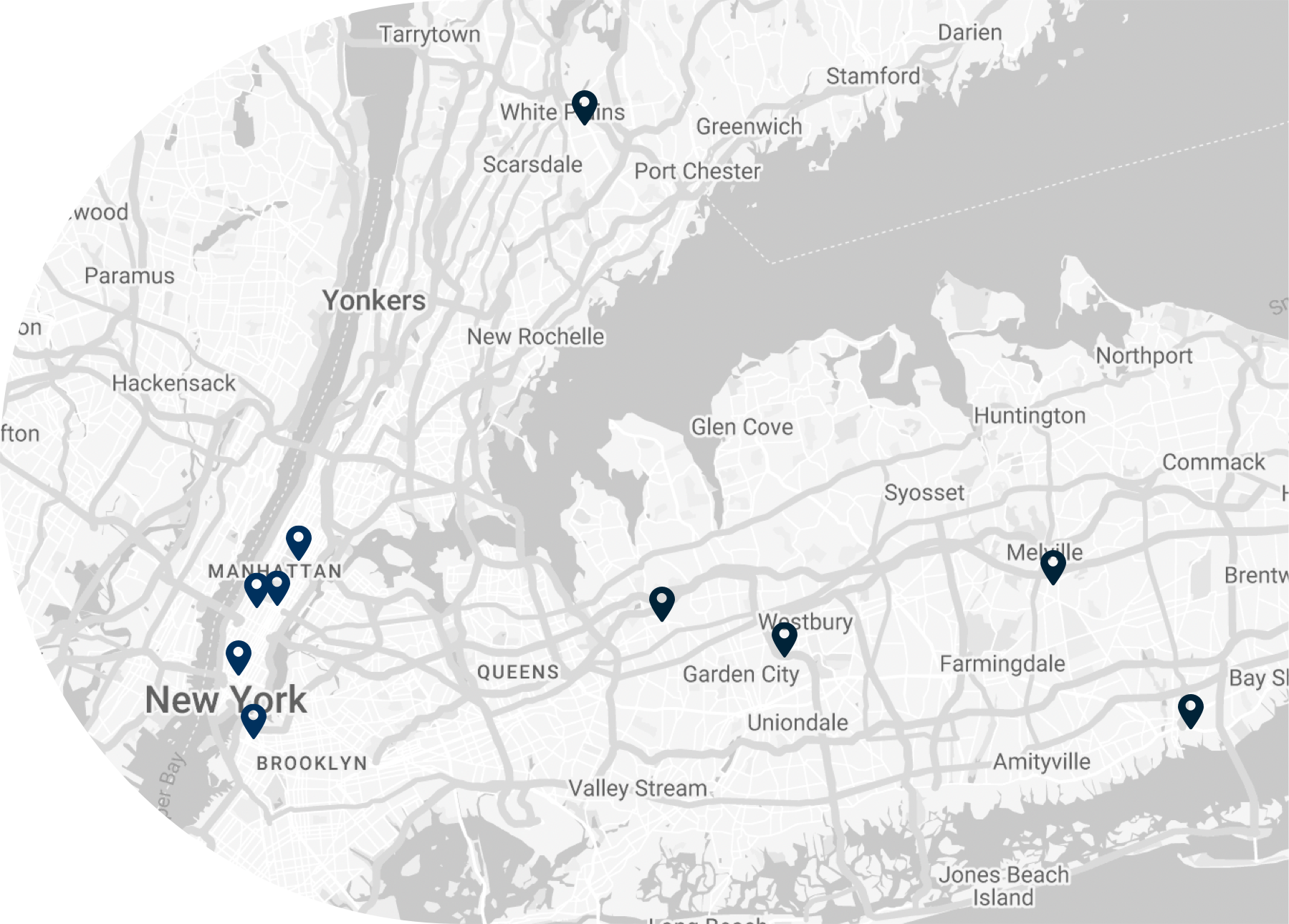 Locations
With 14 fertility care clinics and 4 IVF laboratories throughout New York (Manhattan, Brooklyn, Long Island, Westchester), and with one office in Mexico, you can pick the location that is most convenient for you.
Get Started
It's never too early to learn about your fertility and reproductive options.
Have questions?
We can help.
Patient-centric reproductive medicine is our specialty, and we look forward to answering any questions you may have.