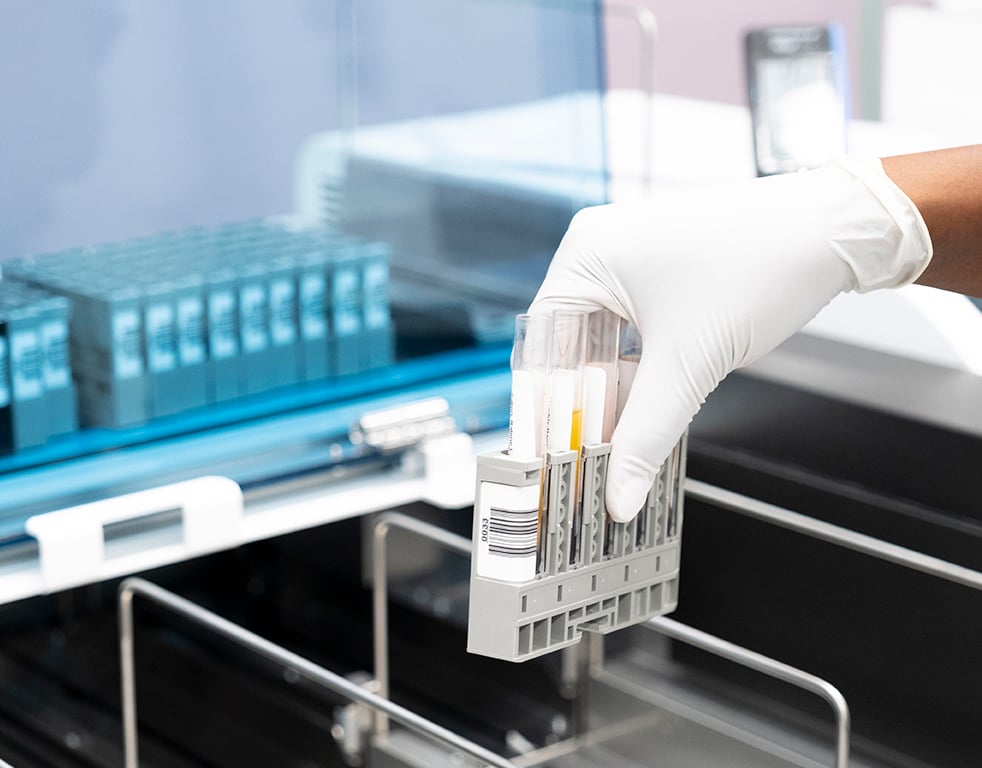 How the Lab Impacts Your Family
The expertise of the embryology laboratory is a critical component of any successful fertility program.
Trust is a key element in fertility treatment, and our laboratory team works diligently to
earn it, from daily safeguarding of embryos to future-forward research initiatives. Patients' most pressing reproductive challenges continue to shape our clinical focus, and reinforce our ongoing commitment to bridge innovative technology with personalized care.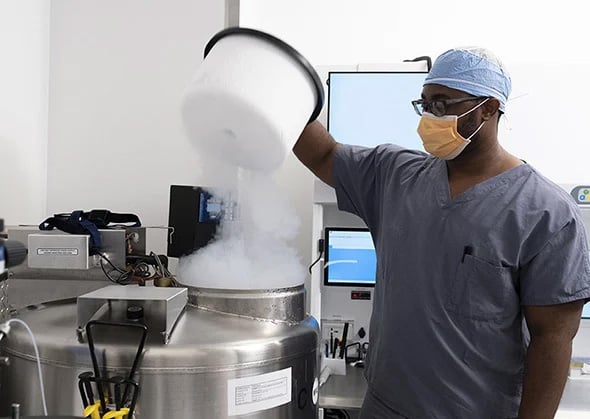 When searching for the right team to work with during your fertility treatment, it's important to recognize that successful pregnancy outcomes are a result of pairing the best fertility doctors with experienced embryologists and the latest proven technologies
Our commitment to helping our patients achieve healthy, successful pregnancies is why so many have trusted and returned to RMA of NY to grow their families.
Inside the RMA of New York Lab
Families and individuals trust RMA of New York because our embryology laboratories consistently:
Utilize the latest proven cutting-edge technologies and procedures that maximize patients' pregnancy success rates. Lead groundbreaking studies that directly impact the practice of fertility clinics and lab protocols around the world.
Publish and share our findings to increase success rates and improve the field of reproductive medicine.
Building a family is different for every person. Whatever your circumstance or personal reproductive goal, RMA of NY is committed to providing comprehensive and compassionate treatments and procedures to ensure you have the highest possible chance of achieving a successful pregnancy.
Egg freezing, or oocyte vitrification, is the process of freezing eggs, or oocytes that have been collected from the ovaries. During this procedure, water is first removed from the egg to protect it during the freezing process. Next, RMA of New York embryologists will place the eggs onto a straw-like tool called a vitrification device. The vitrification device is then placed in liquid nitrogen tanks where they are safely frozen until you are ready to utilize them.

Intracytoplasmic Sperm Injection, or ICSI, is a procedure where a single sperm is selected and then injected directly into an egg by an RMA of New York embryologist. This process is used to increase chances of fertilization.

An important part of preimplantation genetic testing (PGT) is a procedure called embryo trophectoderm biopsy. RMA of NY embryologists perform this procedure on a blastocyst by removing cells from the trophectoderm of a Day 5, 6, or 7 embryo. The removed cells are then tested at a specialized genetics laboratory. After biopsy, the embryo is frozen, and if deemed healthy, is recommended for future use.

A frozen embryo transfer cycle involves utilizing previously frozen embryos to achieve pregnancy. When the patient's endometrium and hormone levels are optimized, your physician's team will notify RMA of NY's embryologists to thaw your previously frozen embryo and prepare it for embryo transfer to resume growing and implant in the uterus.
Our Services
You are completely unique. So when it comes to the healthiest way for you to achieve pregnancy, it's no surprise that there is no one-size-fits-all approach. With 14 convenient locations and 4 full-service IVF laboratories throughout the New York Metropolitan Area, RMA of NY puts your health and comfort first in our approach to your fertility.
Fertility
In vitro fertilization
Oocyte retrieval
Preimplantation genetic testing (PGT-Aneuploidy (PGT-A), PGT-Monogenic Conditions (PGT-M), PGT-Structural Rearrangements (PGT-SR))
Embryo transfer
Frozen embryo transfer (FET)
Elective single embryo transfer (eSET) Hormone assays
Egg Quality
Intracytoplasmic Sperm Injection (ICSI)
Sperm Quality
Testicular sperm processing
Sperm processing for IUI
Sperm cryopreservation
Semen analysis
Frozen Sperm storage
Embryo Quality
Embryo culture
Embryo biopsy
Embryo vitrification (freezing)
Frozen oocyte / embryo storage
Embryo warming (thawing)
Embryo Transfer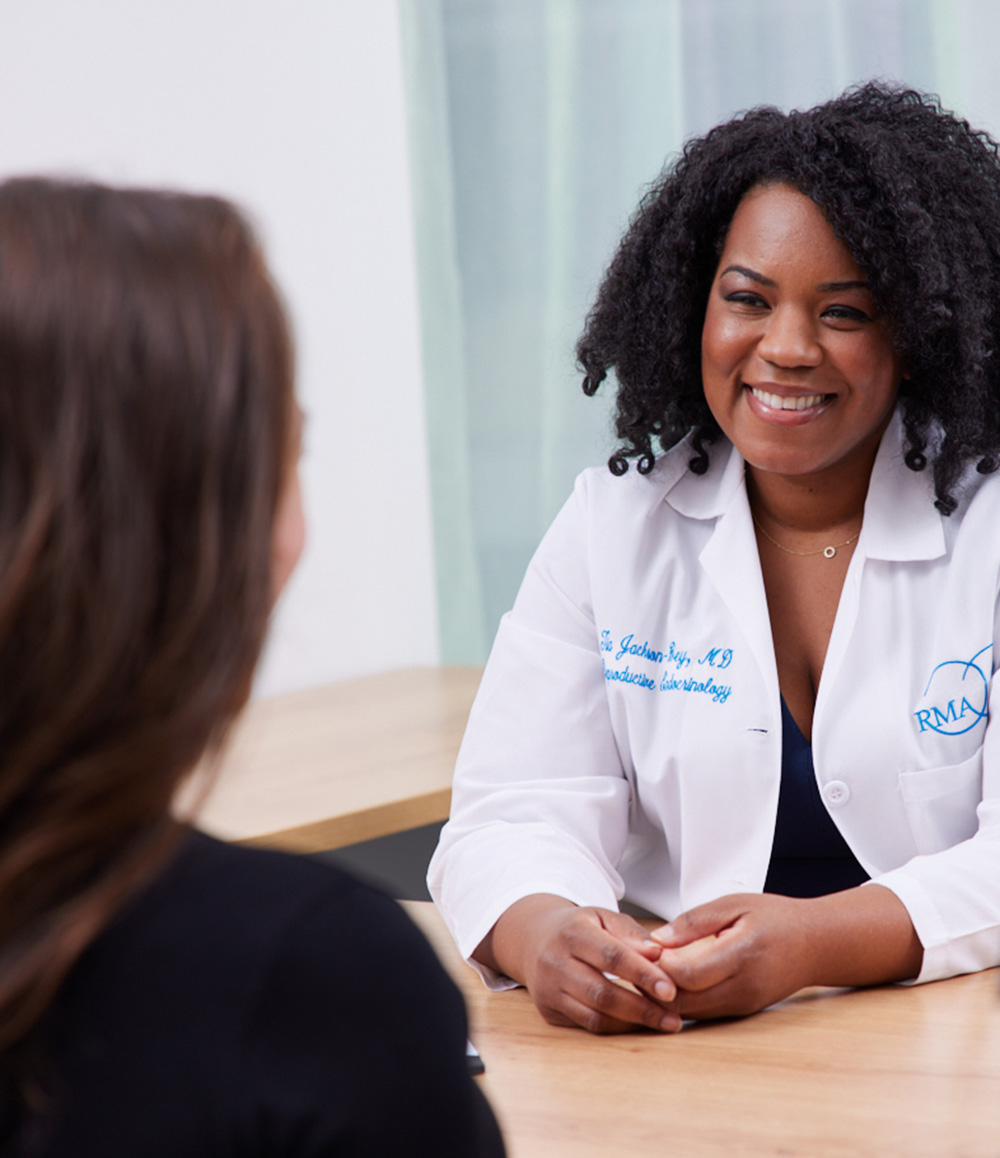 Why RMA of NY: Laboratories
RMA of New York serves as the Division of Reproductive Endocrinology and Infertility at Mount Sinai Medical System. Our laboratory team is dedicated to scientific discovery, graduate medical education through RMA of NY's REI Fellowship Program, and individualized care that focuses on you.
Our team of embryologists are consistently recognized as innovators in reproductive science and medicine, and security and safety standards. RMA of New York has been at the forefront of embryo freezing technology and cutting-edge research, helping countless individuals and partners achieve the dream of building a family.