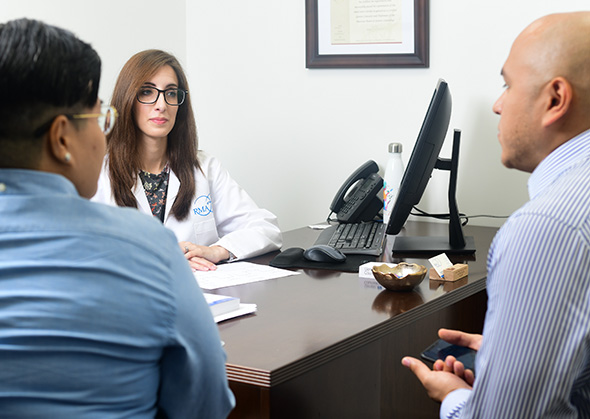 At the Forefront of Innovation
Our genetics counselor, Teresa Cacchione, has advanced training in both medical genetics and counseling, and counsels patients needing:
Interpretation of family and medical histories to assess the risk for diseases with a strong genetic component and the chance of recurrence
Education about disease inheritance, management, prevention, and resources
Education about genetic tests and what they may or may not tell you
Interpretation of genetic testing results
Counseling to promote informed choices about genetic health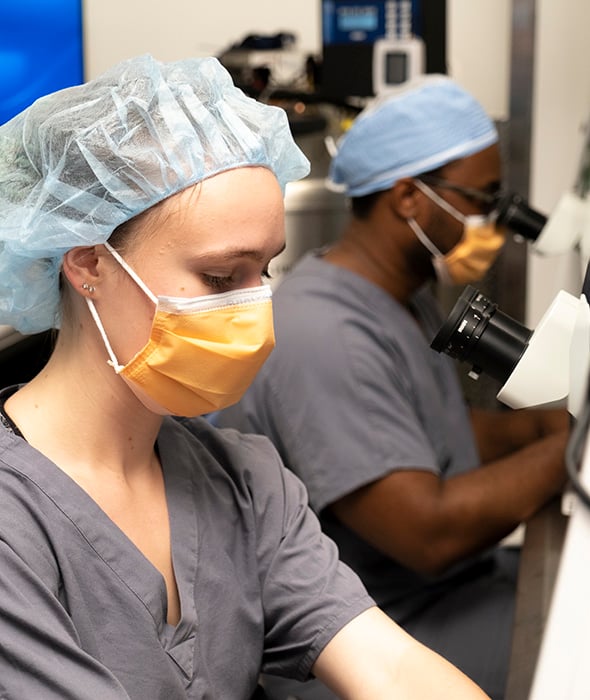 In a pre-conception setting, genetic counseling is focused on reproductive risk and involves meeting with you and your partner to discuss topics such as:
Parental carrier screening results and residual risk
Autosomal dominant, autosomal recessive, and X-linked disorders
Translocations and chromosomal variants
A family history of genetic disorders
Whether a family history of cancer warrants further evaluation
Selection of a genetically compatible egg or sperm donor
Risk of chromosomally abnormal embryos (Aneuploidy)
Preimplantation Genetic Testing for known parental mutations (PGT-M) and cytogenetic anomalies (PGT-SR)
Preimplantation Genetic Testing (PGT-A) for aneuploidy
Genetic counseling is available while you are planning a pregnancy and to help you and your partner understand your options, including whether to proceed with genetic testing or determine which reproductive options are right for you.
Get Started
It's never too early to learn about your fertility and reproductive options.
Have questions? We can help.
Patient-centric reproductive medicine is our specialty, and we look forward to answering any questions you may have.