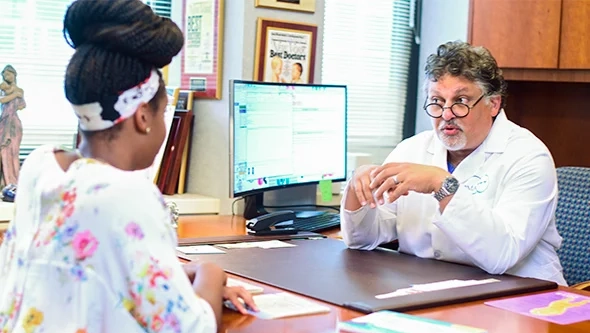 Consultation
Your initial consultation will set the path for your fertility journey. At your first appointment, you will meet with your fertility specialist and discuss your family-building goals and medical history. Your doctor will also conduct fertility testing (blood tests and transvaginal ultrasound), which is an essential part of fertility evaluation and treatment.
Fertility Testing
Fertility testing provides your physician with an understanding of your current ovarian reserve, how your body may respond to fertility medications, and any foreseeable hurdles to fertility and/or pregnancy that may need to be addressed. Your physician can also gain a better understanding of what could be preventing you from achieving pregnancy. These simple tests can be performed in a stepwise fashion to evaluate your ovarian reserve (the number of eggs you have remaining), sperm quality, and reproductive anatomy. At your initial visit, your fertility testing begins with a transvaginal ultrasound to evaluate your reproductive anatomy (uterus and ovaries) and to evaluate in particular the number of visible eggs in each ovary, also called the antral follicle count. After your ultrasound, you may also undergo evaluation via bloodwork to evaluate all of the hormones that are either directly involved with or may affect your reproduction. Once testing is complete, you and your physician will work together to develop a personalized treatment plan for you.
Fertility Testing for Women

Medical tests to evaluate ovarian reserve, reproductive anatomy, and hormonal testing and reproductive anatomy.

Learn More

Fertility Testing for Men

RMA of New York, prioritizes the evaluation and treatment of male reproductive health to provide you with the best possible outcome to reach your family building goals.

Learn More

Genetic Testing

PGT is a procedure in which embryos created during an IVF cycle are tested for genetic abnormalities prior to being transferred to the patient's uterus.

Learn More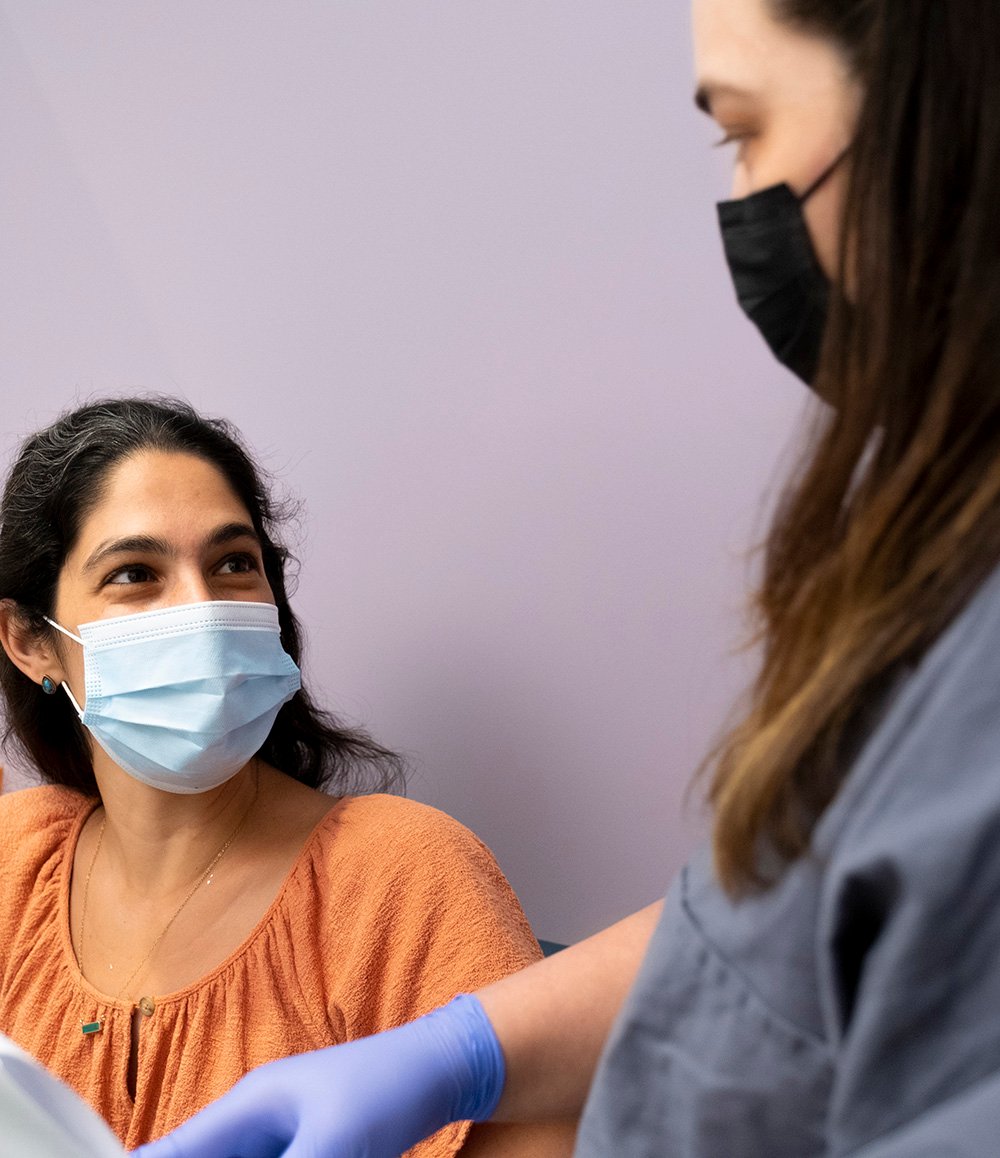 Why RMA of New York: Fertility Testing
RMA of New York serves as the Division of Reproductive Endocrinology and Infertility at Mount Sinai Medical System. Our laboratory team is dedicated to scientific discovery, graduate medical education through RMA of NY's REI Fellowship Program, and individualized care that focuses on you.
Our team of embryologists are consistently recognized as innovators in reproductive science and medicine, and security and safety standards. RMA of New York has been at the forefront of embryo freezing technology and cutting-edge research, helping countless individuals and partners achieve the dream of building a family.
Get Started
It's never too early to learn about your fertility and reproductive options.
Have questions?
We can help.
Patient-centric reproductive medicine is our specialty, and we look forward to answering any questions you may have.