The Reproductive Experience for Lesbian Couples
March 25, 2019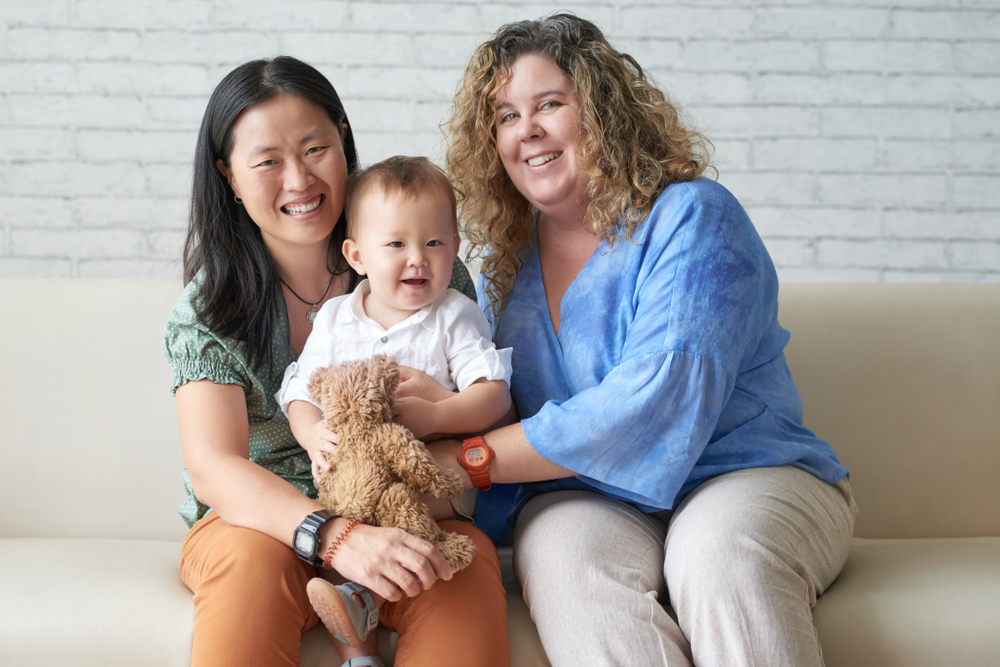 Over the past several years, a variety of advances in the field of assisted reproductive technology (ART) have provided lesbian couples with the opportunity to build families through biological and non-biological means. Unlike heterosexual couples experiencing infertility, many lesbian women present for reproductive care without a diagnosis of infertility. Yet, they often undergo a similar workup and treatment to heterosexual patients with infertility. Even though lesbian women have been using ART, there is imprecise information available regarding the likelihood of success with individual treatments. Choosing an ideal treatment plan that minimizes cost and time and optimizes the likelihood of achieving a healthy baby can be challenging, therefore, for lesbian patients.
Since lesbian couples often face specific reproductive challenges, it is important to highlight differences in the reproductive experience and care of a lesbian couple compared to that of a heterosexual couple experiencing infertility. It was this thought that drove the practice's most recent study, "Understanding the Reproductive Experience and Pregnancy Outcomes of Lesbian Women Undergoing Donor Intrauterine Insemination." In researching the medical and fiscal aspects of therapeutic pathways, RMA of New York hopes to better define the reproductive experience and determine the ideal mode of treatment for lesbian couples.
Cycle Preparation
Lesbian couples hoping to conceive often start by initiating cycles of low tech treatments such as intrauterine insemination (IUI) using donor sperm. This is similar to the treatment plan infertile heterosexual couples may undergo using intimate partner sperm instead for IUI. IUI can be performed during timed ovulation, and during cycles stimulated with clomid or letrozol combined with an hCG trigger for oocyte release. Rarely, injectable medications (gonadotropins) are used to induce ovulation, since there is a high associated risk of multiple gestation with these medications, leading often to a high risk pregnancy and preterm babies.
Co-IVF
A form of ART uniquely available to lesbian couples is co-in vitro fertilization (co-IVF). Co-IVF is a fertility treatment which allows both partners to participate in the pregnancy process. One partner undergoes ovarian stimulation and egg retrieval while the other partner is chosen to be the gestational carrier. Co-IVF creates a shared experience for lesbian couples by allowing them both to be active in the reproductive process.
RMA of New York seeks to achieve one healthy pregnancy at a time. Our published research provides new insights regarding the optimal strategy to reach this goal. Prolonged treatment with natural IUI cycles may in some couples be a safe way for lesbian women to achieve a successful pregnancy and minimize the risk associated with multiple gestations. In other women, augmenting process with personalized and precise medications to support ovulation might be of use, and in others, progressing to IVF with one's own eggs (autologous IVF) or with one's partner's eggs (Co-IVF) might be helpful. Regardless of the pathway, we are committed to using personalized medicine to work with a lesbian couple to minimize time and cost and time that it takes to help the couple achieve reproductive success.