Introducing RMA of New York at CareMount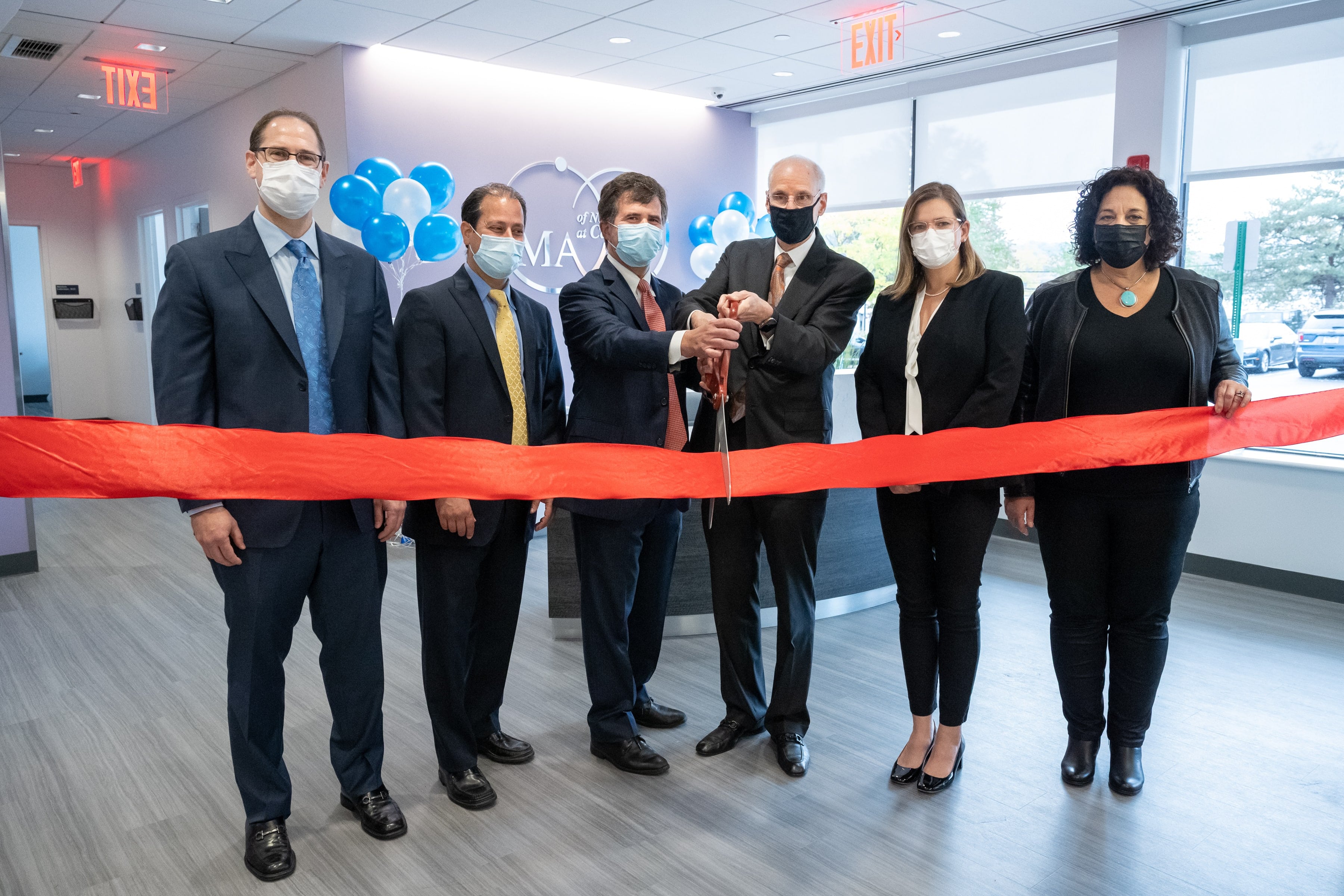 Approximately 15% of couples will experience difficulty conceiving. Often this may occur after having a successful pregnancy. When infertility occurs after a pregnancy the term used is "secondary infertility".
The causes of secondary infertility are largely the same as primary infertility (that is infertility in couples who have not conceived in the past). While it may be puzzling why conceiving initially was perhaps easy and is now difficult, this is something we see commonly. Sometimes things change over time - fallopian tubes that were once open become blocked for example. Sometimes nothing may have changed. For example, sperm counts may have always been low, but a couple was lucky and able to conceive with no difficulty the first go around. Now, however, the male factor has become manifest with subsequent attempts at pregnancy. A woman's age also correlates with egg quality and the time interval between pregnancies could lead to more difficulty conceiving because a higher proportion of her eggs and embryos are now abnormal. These abnormal embryos tend to either not implant or may implant and result in miscarriage. The good news is that there are very good treatments for infertility, whether it is conceiving a first child or the last child to complete your family.
Reproductive Medicine Associates of New York at Caremount is pleased to announce the opening of our office in Mount Kisco. The opening of the Mount Kisco office expands our reach to make it more convenient for patients in Northern Westchester and the surrounding areas to access high quality reproductive care. The office will offer a full service, state-of-the-art, ART laboratory. This will enable us to offer all reproductive services, including in vitro fertilization (IVF), egg freezing, preimplantation genetic testing (PGT), and urology services. This office joins our White Plains office to offer 2 locations for patient convenience. Doctors Matthew Lederman, Rachel Gerber, and myself, Jeffery Klein, will continue to see patients at both offices.
The opening of the Mount Kisco office represents a landmark in expanding our reach to the Northern Westchester and Hudson Valley community. Since 2004 I have been offering reproductive services in the Westchester area, but my patients would have to go to New York City for their assisted reproductive procedures. We can now offer the entire spectrum of these services on site in Westchester while maintaining the highest standards and success rates that RMA of New York has been known to deliver for over 20 years.