How Finance Coordinators Partner with You to Optimize Fertility Benefits
The Finance Team at RMA of New York is dedicated to advocating on behalf of our patients. We are committed to exploring and identifying sources of financial support to ensure that patients understand their benefits, coverage, and financing options.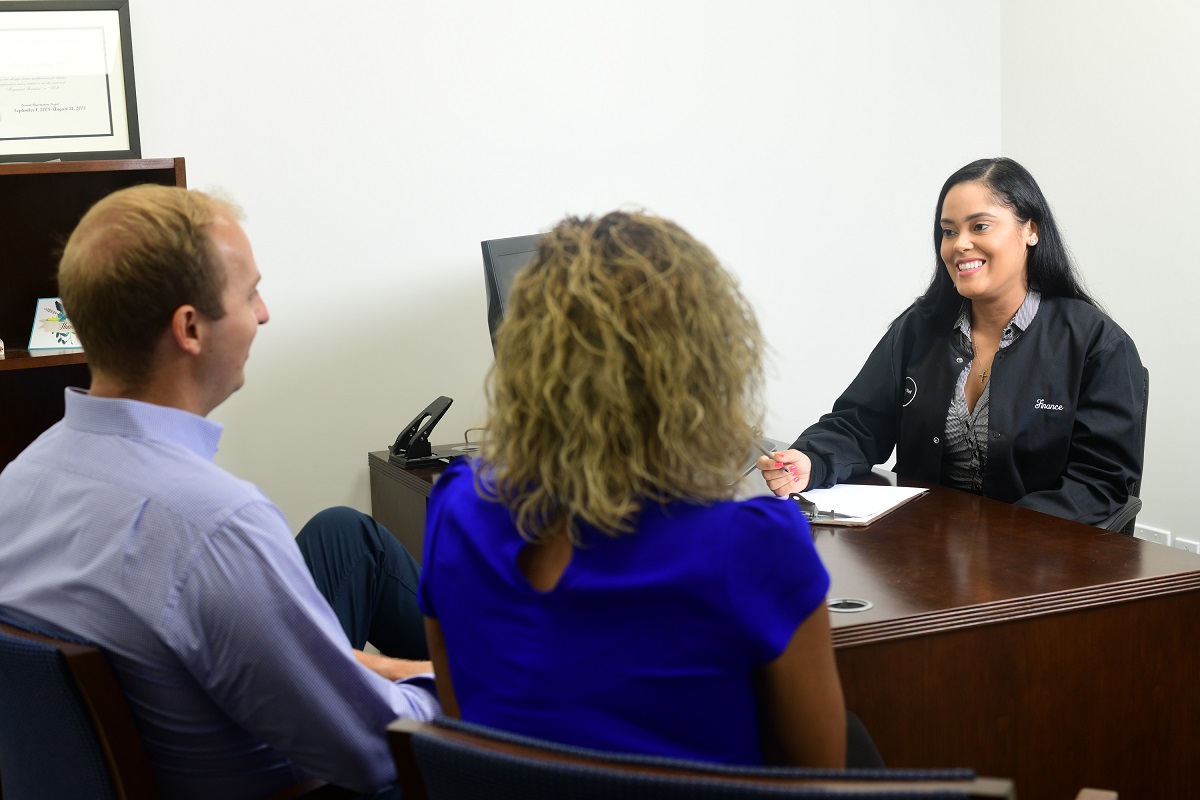 Upon making an appointment with RMA of New York, a patient is assigned a care team that works with their individual physician. A specialized financial coordinator is assigned to each patient and meets with the patient at the first visit. Even prior to the initial consultation, the financial coordinator assesses a patient's insurance coverage, fertility benefits, and testing benefits (including expanded carrier screening for more than 280 inherited diseases). The finance coordinator thoroughly reviews this information so that they can advocate on the patient's behalf and optimize coverage and manage expectations.
Understanding fertility coverage, insurance rules, and individual policies can be complicated. In general, the employer purchases a health care plan that has specific criteria for how they define infertility and for what is covered. Following the diagnostic phase of treatment, a treatment plan is determined, and the financial coordinator may attempt to determine benefits and coverage and to pre-certify a particular treatment. If coverage is denied, our financial coordinators can assist our patients in appealing the decision. At times, our physicians will need to intervene with a peer-to-peer review with the insurance carrier's medical director. In summary, RMA of New York acts as an advocate to our patients to optimize their coverage and minimize their out of pocket expenses.
If a patient does not qualify for fertility coverage or their insurance does not provide fertility benefits, there are still options available to help ease the financial burden of fertility treatments. Some insider tips include getting a list of services rendered at the end of the year to submit for possible tax deductions or even using a cash-back credit card exclusively for payments to trade the collected points into cash and invest in a much-deserved vacation or other perk. The finance team will work with a patient to determine a payment plan that they feel comfortable with based on their available coverage and spending ability.
Our team of over 30 coordinators works behind the scenes and directly with our patients to ensure a patient receives the best plan and most amount of covered expenses possible. The finance coordinators also work together with the other members of a patient's care team. In addition to a financial coordinator, each physician's care team consists of a nurse, IVF coordinator, and a primary assistant. Each of these team members is an expert in their particular field and can offer valuable information on a patient's case. The teams hold weekly meetings to review each of the physician's cases so that each member is familiar with the patients' logistics. The financial coordinator advocates to the best of their ability and by knowing the clinical aspects of a case, they try to secure the best coverage options.
At RMA of New York, we advocate to the insurance and finance companies to optimize coverage. We explore all available financing options until we find the one a patient is most comfortable with and that works for their family building goals. To learn more about RMA of New York's financing options or in-network insurances, please call 212-756-5777.