5 Insights into Life as an Embryologist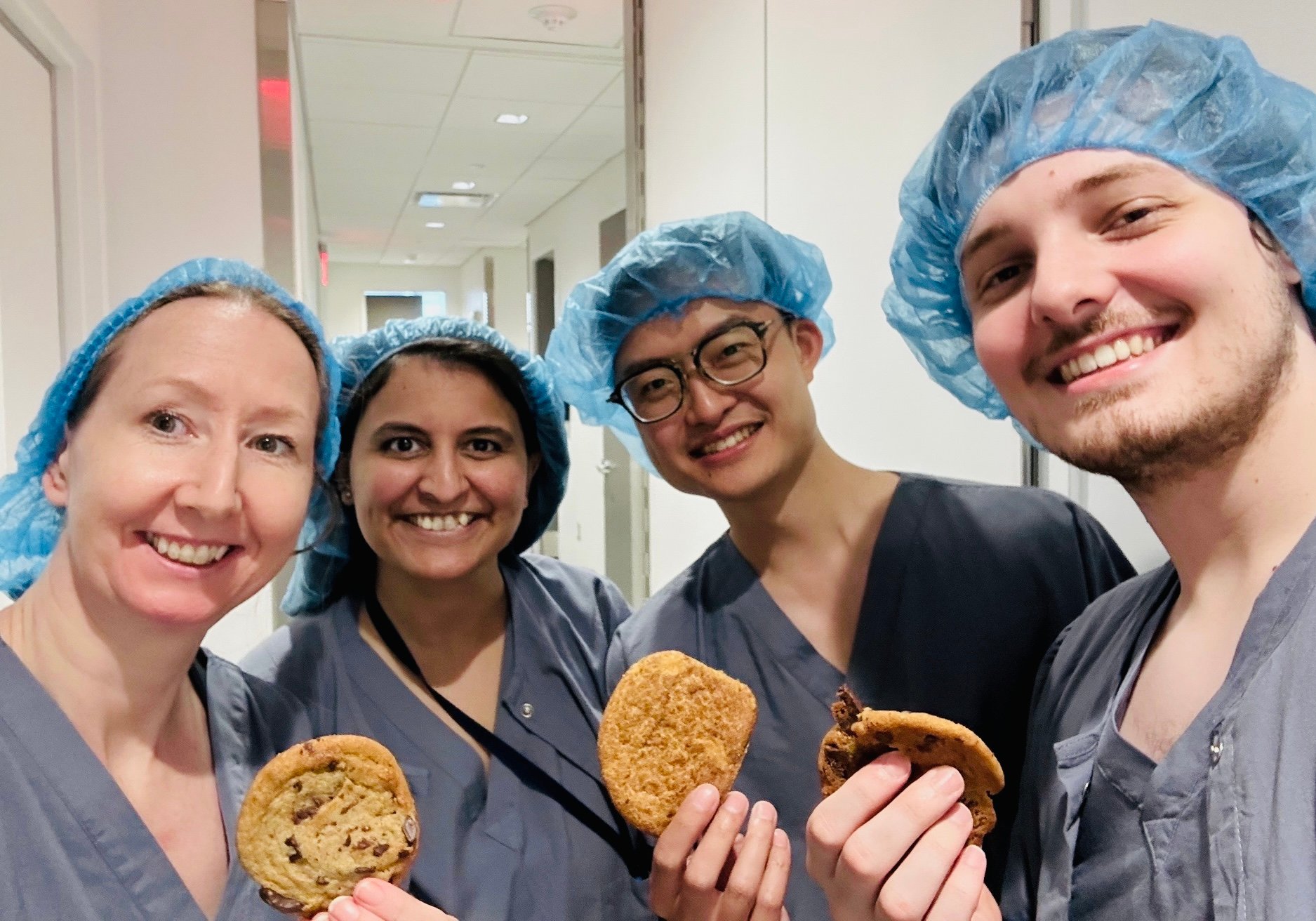 There are several key players when considering building a family. Of course, there are the intended parents themselves – who may or may not be the egg and sperm donors – perhaps a surrogate, the reproductive endocrinologist who guides the process, and, finally, the embryologists. Embryologists are the scientists who work diligently to help patients achieve healthy and successful pregnancies. The embryologists at RMA of New York are experts in the field who utilize the latest technologies and procedures to maximize patients' pregnancy success rates and ensure the safeguarding of patients' specimens.
In honor of National Embryologist Day on July 25th, we asked Albert Li, Embryologist Laboratory Supervisor, to give insight into the behind-the-scenes happenings of an embryologist at RMA of New York.
1. Why were you drawn to a career in embryology and what education did you pursue to become an embryologist?
I landed in the career of embryology mostly by chance. I have a bachelors in biology and did undergraduate research on Drosophila embryos at NYU's Department of Developmental Genetics. Even then, I knew little about the field of IVF and how big the industry was as a fresh college graduate. I stumbled upon a job post for a lab assistant shortly after. Since then, I've worked for over a decade at RMA of New York. I transitioned from assistant to embryologist and am now a supervisor for a great team!
2. What is a typical work day for you?
Most workdays are occupied by lab procedures that range from retrieving eggs to embryo biopsies, freezing and thawing, ICSIs, and transfers. There's also lots of administrative work to prepare the lab for the next day's cases, including creating and reviewing patient charts, making the staff schedule, and entering data. Every day requires attention to detail, skill, and communication between staff members to get the work done.
3. What training do you receive to optimize the skills necessary for specific procedures? Do all IVF clinics offer the same training for their embryologists?
It takes a lot of time, practice, and training to learn everything that happens in an IVF lab. There's a great training program set in place that ensures all staff members are constantly advancing their skillsets. RMA of New York sets a high standard for embryologists before they are allowed to perform procedures on their own. People who are training are observed by senior embryologists until they show proficiency which can take months depending on the difficulty of the procedure. Not every IVF clinic offers the same kind of training for their embryologists and RMA of New York strives to offer career advancement to its staff members.
4. How can you reassure patients that their eggs, sperm, and/or embryos are safely stored?
We take specimen identification very seriously in the lab. We have dedicated assistants who will be our second witness for any procedure that we do that requires moving eggs, embryos, or sperm from one device to another. We have other systems in place including TMRW and RI Witness to further enhance our tracking and storage of embryos. Without these systems in place, none of us would be able to sleep at night. The protocols we have ensure that everything we do is done properly.
5. Why do you enjoy working at RMA of New York?
We have a great team that I'm proud to work with every day. Part of the reason why I've stayed at RMA of New York for so long is because I enjoy working with my coworkers who I genuinely call my friends. We have a great work culture and the work we do is satisfying. There's nothing better than seeing a difficult case come back with positive pregnancy results. I feel extremely lucky to have taken a chance as a lab assistant and have that develop into a great career as an embryologist that has defined my adulthood.