RMA of New York Presents Ground-Breaking Research at ASRM 2023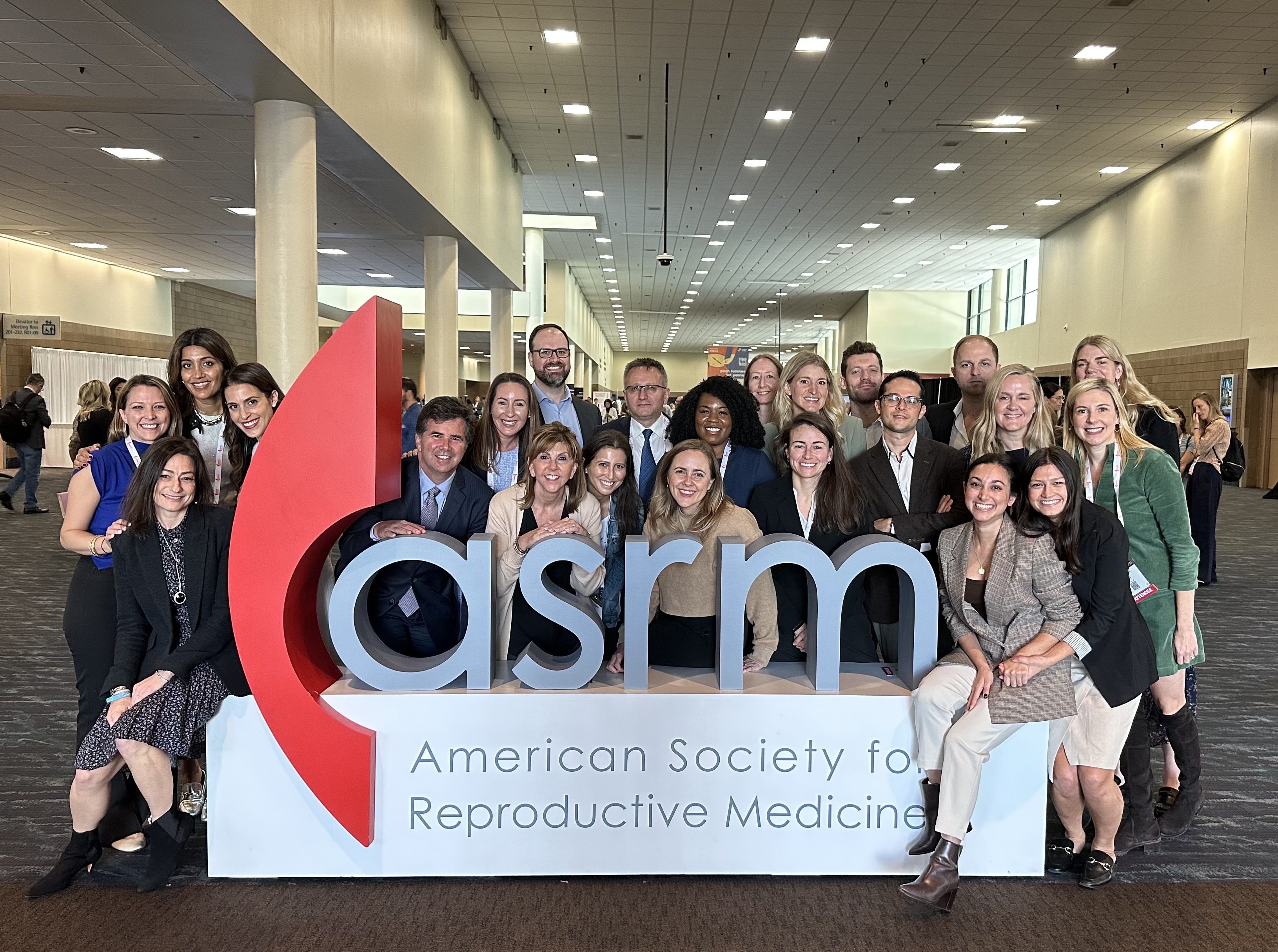 Last week RMA of New York was in New Orleans for the 79th annual meeting of American Society for Reproductive Medicine. This is an international scientific congress with participation from all over the world by reproductive endocrinology and infertility physicians, nurses, embryologists, business associates, psychologists, trainees, etc., in short, professionals dedicated to the advancement of diagnosis and management of reproductive disorders and infertility. Presentations are the culmination of the years of research efforts with some real groundbreaking findings.
One of the highlights of the conference was research on supraphysiologic doses of AMH that could be used in different clinical settings: for contraception, in IVF, in oncofertility, to delay menopause, etc. One of the other studies worth mentioning is the association between air pollution and miscarriage; researchers found that air NO2 levels are associated with miscarriage and the main source of NO2 is traffic-related air pollution. Finally, the prize paper described the outcome of mosaic embryos and confirmed what is mostly already known: the live birth rate following transfer of mosaic embryos is lower than the that following the transfer of embryos deemed chromosomally normal. The pregnancies had similar outcomes with similar duration of pregnancies, similar rates of complications and, finally, similar weights of neonates. However, as was reported previously, the embryonic mosaicism persisted in 1.2% of pregnancies.
The plenary sessions were dominated by social medicine: Dr Anita Allen, Professor of Law and Philosophy at the University of Pennsylvania, explained in amazing clarity the reasoning behind the Supreme Court decision Dobbs v. Jackson and how it was flawed. Dr. Vin Tangpricha from Emory University gave a comprehensive lecture on gender affirming hormone therapy across the life spectrum, and last but not least, we learned from famed director, Ken Kwapis, a leadership style outside the medical field, but was still relevant to what we do on a daily basis: how to create a safe and nurturing environment and the importance of giving and receiving productive feedback.
RMA of New York contributed to this scientific conference with 9 poster and 6 oral presentations, one of the oral presentations being presented at the prize paper session. We are proud to have the opportunity to contribute to the latest groundbreaking research in our field.
With what we learned from our colleagues during this amazing conference, we are now better equipped to create a productive work environment, understand better social circumstances that affect our and our patients' daily lives, and ready to better serve our patients armed with the latest knowledge in our field.