From the Front Lines to Fertility Treatments: Improve Access to Care for our Military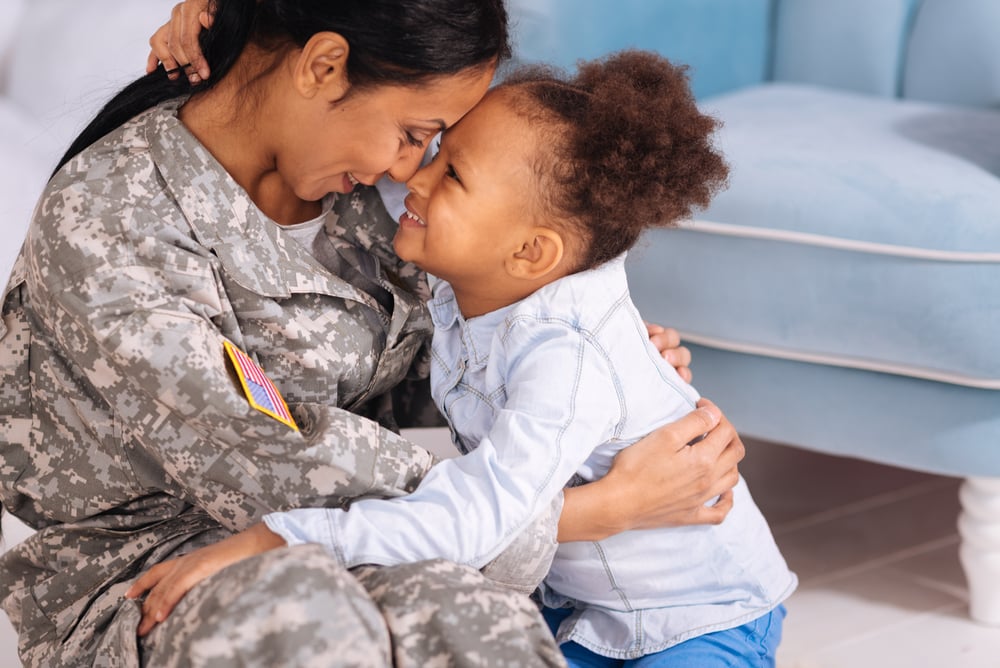 The number of women serving in the US military has increased dramatically over the years. Women account for nearly 12% of today's veterans, with more than 200,000 currently serving in active duty. As veterans return home, it is apparent that military healthcare benefits have lagged behind the gender shift on the battlefield. Under current law, fertility treatment for veterans is not covered by insurance, even if they became infertile as a result of a service-related injury. In an encouraging turn, the Department of Defense recently announced their plan to implement a two-year pilot project to provide fertility preservation benefits to members of the Armed Services. This initiative is part of a long running effort to expand the limited health care benefits of active duty service members and veterans. In order to continue to improve veterans' access to fertility care, awareness must be brought to the unique challenges that military families face when it comes to building a family.
An estimated 2,300 veterans are currently experiencing infertility related to combat injuries. Advances in military medicine, has led to more troops surviving catastrophic wounds, translating into a large number of survivors with major injuries to their reproductive systems. Men with injuries to the spinal cord or directly to the male reproductive organs require sperm extraction treatments. In IVF, an egg and sperm are combined in a laboratory and the resulting embryo is transferred into a woman's uterus. Because this treatment bypasses the fallopian tubes, it is also helpful in the treatment of women with badly damaged or missing tubes. If a woman's injuries render her uterus incapable of carrying a pregnancy altogether, she may need IVF with a surrogate carrier for the pregnancy.
Even in the absence of service related injuries, military personnel face significant obstacles to reproducing. A couple's time together may be interrupted frequently and for long periods of time, often delaying the discovery of infertility. Once the diagnosis of infertility is made, coordinating treatments can be difficult with hectic schedules and army assignments that require geographical separation. Elective egg, sperm or embryo freezing can provide frequently deployed service members and their spouses with flexibility to continue building their family or to delay it for a later time without compromising their fertility.
For most men and women in active duty, their reproductive health is not the first thing on their mind. They may put off regular health maintenance doctor visits and ignore nagging warning signs and symptoms of disease. While part of this may be related to the stigma of 'complaining' or 'seeking help' in military culture, limited access to quality health care also plays a major role. According to the Associated Press, nearly one in four VA hospitals does not have a full-time gynecologist on staff. Unrecognized and untreated health problems such as sexually transmitted infections can wreak havoc on the reproductive system, leaving women with blocked or inflamed fallopian tubes that predispose them to infertility and complications such as ectopic pregnancy when they do get pregnant.
It is important to shed light on the reproductive health issues that military families face in order to break the taboo surrounding infertility. Many unaffected individuals lack awareness and may view assisted reproductive treatments as a luxury to increase the convenience of reproduction rather than a medically necessary solution for a very real problem.
If addressed promptly, most of the men and women veterans who suffer from combat-related infertility are still young and are expected to have very high success rates when assisted reproductive technology is used to bypass the problem.
How RMA of New York Improves Access to Care
The most common prohibitive factor is the cost of treatment. The men and women of our military have paid a high price in service to our nation. The physicians and staff at RMA of New York recognize the great sacrifices made by veterans and their families for our country and as a token of appreciation offer 25% off services. In addition, partnerships with EMD Serono's Compassionate Corps Program and SART have been made to help alleviate more of the financial barriers in an effort to help the men and women of the military balance two important commitments: serving their country and build their family.
Learn more about these program offerings and how RMA of New York can help you achieve your family building dreams.