Facts About Fertility Assessments For The LGBTQ+ Community - And Why They Matter
Anyone can experience infertility. Therefore, all individuals interested in fertility complete a fertility assessment. Undergoing basic diagnostic testing (a reproductive checkup) is one way RMA of New York can offer you the best chance of success in starting a family.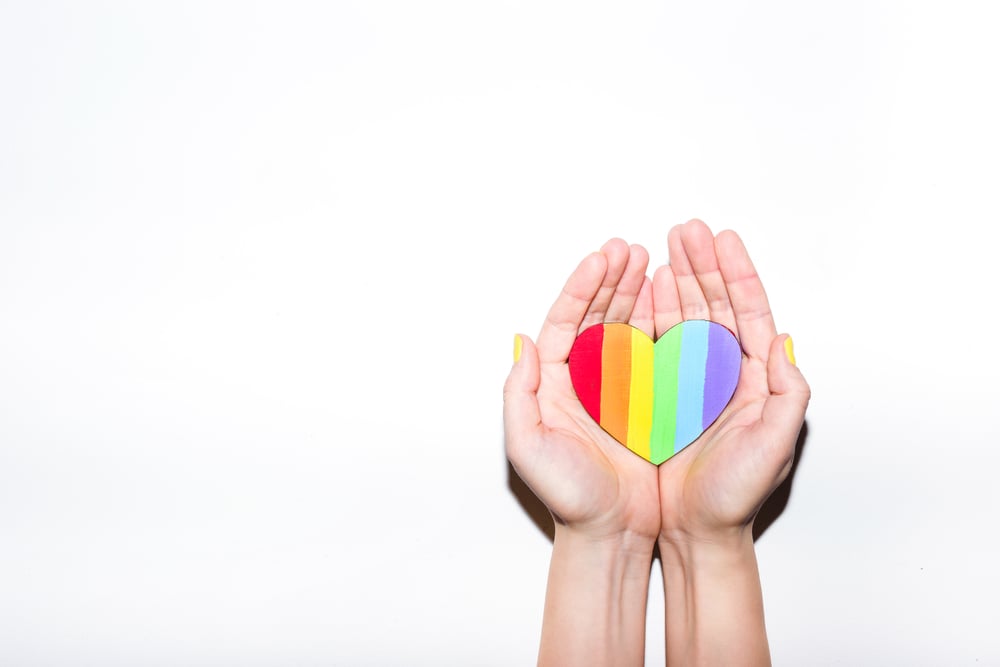 What to Expect During a Fertility Assessment?
Fertility assessments are an essential part of fertility evaluation and treatment plan. Your physician will conduct a series of standard tests that will help them evaluate your egg or sperm quality and reproductive anatomy so they can provide the best options available to you.
For Women, Trans Men, or Individuals with a Uterus and Ovaries
Evaluating your fertility starts with an open discussion about your medical and surgical history including any hormone therapies or gender-confirming surgeries. If you desire to have a child, having a uterus, fallopian tubes, and functioning ovaries are important, but not essential. If you plan to carry your baby during the pregnancy and want to become pregnant with your own eggs, the following fertility tests will likely be performed. If you plan to become pregnant with either your partner's egg or a donor egg, these tests can be used to test your partner's hormones and reproductive function too.
History and Physical Exam - A complete medical history and basic physical exam are performed at the initial infertility consultation.
Hormone Blood Test - A blood test is performed to evaluate anti-Müllerian hormone (AMH), follicle-stimulating hormone (FSH), luteinizing hormone (LH), and estradiol (E2). FSH, LH, and E2 may collectively be referred to as "Day 3" blood tests for a fertility workup, as they are drawn on the third day of a menstrual cycle. These hormones are important fertility markers that help your physician gain an understanding of your ovarian reserve, or the quantity and quality of eggs remaining in the ovaries.
Transvaginal Ultrasound - An internal ultrasound is used to evaluate the uterus and ovarian follicle count (a marker of ovarian reserve), as well as diagnose ovarian cysts or uterine pathology (fibroids, polyps, uterine malformations).
Hysterosalpingogram (HSG) - An HSG may also be performed to evaluate the fallopian tubes or any other uterine abnormalities.
Trans men (or trans people with a uterus and ovaries) who want the option of having genetically related children should ideally freeze eggs before hormone treatment or having the ovaries removed. Trans people with a uterus who wish to become pregnant can do so using hormone therapy. The time off of testosterone that is required for the ovaries and uterus to regain function is variable.
For Men, Trans Women, or Individuals with Testicles
For men who want to have a genetic link to their child, having testes that can produce sperm is needed however depending on the total amount of functioning sperm, there are different options for having a child. Evaluating fertility for those with testicles can include the following tests.
History and Physical Examination - A complete medical history and physical exam are performed during an initial consultation with RMA of New York's Urologist to determine if lifestyle, medications, or genetic factors may be impacting fertility.
Hormone Blood Tests (FSH, LH, Testosterone, E2) - Possible blood tests performed may include follicle stimulating hormone (FSH), luteinizing hormone (LH), testosterone total, and estradiol (E2).
Semen Analysis - A semen analysis can give a lot of information about how much sperm is being made by your testes. This test will evaluate the volume of ejaculate, the concentration or density of sperm, and the sperm motility and morphology (shape).
There is no "normal" amount of sperm, however, if the amount or quality is very low, options such as intrauterine insemination (if you have a partner with a uterus) may be less successful. For those who have been on hormone therapies for transition from male to female, often stopping therapy for 6 months will allow sperm numbers to improve. However, even if you have a low amount of testosterone or poor quality of sperm, sperm may be collected directly from your testes to be used to fertilize eggs with in vitro fertilization (IVF). Either ejaculated sperm or sperm removed directly from your testes can be used to fertilize eggs from an egg donor if your partner does not have ovaries or a uterus and you need a gestational carrier. For many couples, deciding on an egg donor and gestational carrier can be a long process but ultimately can have a high chance of successful delivery of your child.
Trans women (or trans people with testicles) who want the option of having genetically related children should ideally bank sperm before hormone treatment or getting their testicles removed. Trans people already using hormones need to stop these for a number of months to see if sperm production returns.
Involuntary childlessness, or having an unfulfilled wish to have a child, impacts more than 186 million people worldwide, however, every one person's situation and circumstances are unique. If you desire to have a family, there are many options available. The first step is to get the information you need to get started, which includes an initial consultation with an RMA of New York physician and a fertility assessment.