Can COVID-19 Interfere With Your Fertility?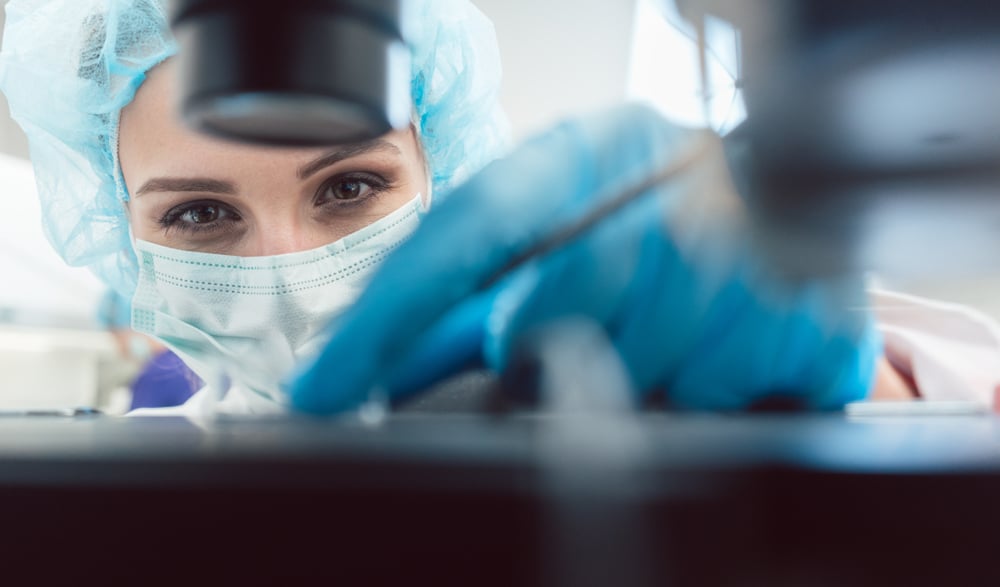 COVID-19 is a respiratory infection caused by a virus (a coronavirus named SARS-CoV-2), and can have a wide range of clinical manifestations. It can be completely asymptomatic or result in mild to severe illness usually involving dry cough, fever, and shortness of breath. Severe cases can result in pneumonia, organ failure, and even death. The virus that causes COVID-19 is highly contagious and spreads by close person-to-person contact. The best way to protect yourself against infection is to avoid contact with anyone who has symptoms, frequent and thorough handwashing, and routine disinfecting of commonly touched surfaces (ie. your smart phone). Pregnant women can reduce their chance of contracting the infection by self-isolating as much as possible, especially when there are known cases in their community.
How does COVID-19 impact pregnant individuals?
During early pregnancy, a person's immune system becomes relatively depressed, or compromised. This is the body's way of 'permitting' the implantation of an embryo and its continued development during pregnancy. The downside is that this relative lowering of immune defense can leave pregnant women more susceptible to contracting infections. While it is possible (but not yet proven) that pregnant women may be more likely to contract viruses like SARS-CoV-2, preliminary data suggests that pregnant women are not at increased risk of having more severe disease, compared to the general population. Although the data is limited, this is a reassuring contrast to what is known about other infections, such as influenza, which often hit pregnant women harder – resulting in higher rates of hospitalization and death, compared with non-pregnant individuals. Currently, we find it reassuring that there have not been any reported deaths from COVID-19 in pregnant women. However, pregnant women with underlying medical conditions should exercise extreme caution, as they are deemed at higher risk of severe disease.
Because COVID-19 is caused by a novel virus, we lack published studies on how it can impact a developing pregnancy. Most of the information is anecdotal, from other countries who were hit first, and tends to be more focused on the third trimester, as those women have since delivered, providing some outcome data. So far, there is no direct evidence to suggest that the virus can be passed on to the baby. In a small study from China, including 9 pregnant women with COVID-19 pneumonia, the virus could not be found in their amniotic fluid, breast milk, cord blood, or on a throat swab from the baby after birth. In the limited reports of women with serious COVID-19 infections in the second and third trimester, the majority delivered by cesarean section, and some children were born prematurely.
Most of the women who have been infected in their first and second trimester have yet to deliver. Therefore, the jury is still out on whether COVID-19 has a significant impact if contracted in the earlier stages of pregnancy. So far, there are no reports of an increased risk of birth defects or miscarriage in pregnancies affected by COVID-19. However, it is important to keep these potential associations on our radar as we know that other coronaviruses, such as SARS and MERS, were associated with increased risk of miscarriage and stillbirth. Also, high fevers during early pregnancy, in general, are associated with birth defects. Over the coming weeks and months, it is likely that many pregnant women around the world will test positive for the virus. As the situation continues to evolve, long-term study and follow up of these cases will provide us with the necessary evidence to truly understand if and how COVID-19 impacts pregnant women and their babies. In the meantime, expectant mothers should take the necessary precautions to minimize their risk of getting sick.
Can COVID-19 interfere with your fertility?
There have not been any studies on the impact of COVID-19 on female or male fertility. Closely related coronaviruses, such as SARS and MERS, have not been associated with infertility. There is no evidence that the virus can be transmitted through reproductive tissues (sperm, eggs, embryos). To address the lack of data on COVID-19 in early pregnancy and the increasing burden of the pandemic on our healthcare system, the American Society of Reproductive Medicine (ASRM) recently released recommendations for fertility doctors and their patients in the midst of a surge of COVID-19 cases in the tristate area. The recommendations were published March 17, 2020 and are subject to change as the situation is fluid and rapidly evolving. For now, during the rapid upslope in infections across the country, the ASRM recommends that fertility treatments and non-urgent diagnostic procedure be put on hold. The society stated that fertility treatments at this time be reserved for emergencies only, such as cancer patients who wish to freeze sperm, eggs or embryos prior to undergoing lifesaving, but fertility impairing, chemotherapy, radiation, or surgery. The concept of social distancing was strongly supported, with the recommendation to minimize in-person interactions and increase the utilization of telehealth.
Unfortunately, this recommended pause to fertility treatment has added stress and anxiety to an already stressful journey for many patients who are trying to conceive. For many, this exacerbates an already time-sensitive issue – many couples have been trying to conceive, for what feels like a lifetime, before they decided to initiate treatment. For others, their advancing age intensifies the stress of further delays to their treatment journey, as time sensitive variables such as egg quantity and quality have a significant influence on their likelihood of successful treatment. One of the most challenging aspects of dealing with this pandemic, in general and as it relates to fertility, is lack of control. It is important to realize, however, that a temporary pause on treatment does NOT mean your fertility journey has to be on hold. There are many pro-active steps you can take during this waiting period, that will help set you up for success once it is safe to resume treatment.
What you can do while waiting for fertility treatment/preservation to be safely resumed
If you have not seen a fertility doctor at RMA of New York but are interested in becoming a new patient by having a full evaluation and learning more about your options, you do not have to wait to be seen. Our doctors are available 5 days a week for comprehensive consultations via videoconference or phone call. We are seeing all patients with a wide range of needs – whether they are interested in building their family, preserving their fertility, or simply having a reproductive check-up. A lot can be accomplished during a telehealth visit, despite it not being in-person. We will review your medical history, the results of any prior tests, and your options for treatment or fertility preservation. You will receive a thorough overview of the potential treatment processes, and walk away from the visit with a better understanding of how your reproductive system works and the reasons behind the recommended testing and treatment. We will address every concern and question that you have and provide you with a way to get into contact with your doctor directly, should any medical questions come to mind after the consultation is over. We will work with you on a personalized plan and timeline for getting the necessary diagnostic procedures done, including an initial pelvic ultrasound, to provide us with the information needed to finalize your treatment plan.
For patients who have already established care with a RMA of New York physician, you can schedule a follow up consultation via video conference or phone call at any time to discuss the status of your treatment, to review any test results, and to discuss tentative next steps.
During your telehealth visit, your doctor will also outline specific things you can actively work on to optimize your reproductive health, so that you can hit the ground running if and when ready to start with treatment. We will individualize the discussion to your treatment needs and outline the use of vitamins and supplements, recommended dietary and lifestyle changes, and the benefits of alternative therapies such as acupuncture as helpful adjuncts to your treatment.
To get a conversation started with one of our fertility specialists, you can schedule a virtual telehealth consultation.
We will be hosting a special virtual event on conceiving and maintaining a healthy pregnancy in the face of COVID-19. The panel will take place on April 15, 2020 and will include a discussion and Q&A with a RMA of New York fertility specialist, a Mount Sinai high-risk obstetrician, and a psychologist.