What is Endometriosis?
Endometriosis affects an estimated 190 million women worldwide, approximately 10% of all women, during their reproductive years. Despite the statistical significance of this disease, endometriosis often goes unrecognized due to other conditions displaying similar symptoms and a definitive diagnosis can only be obtained through surgical intervention.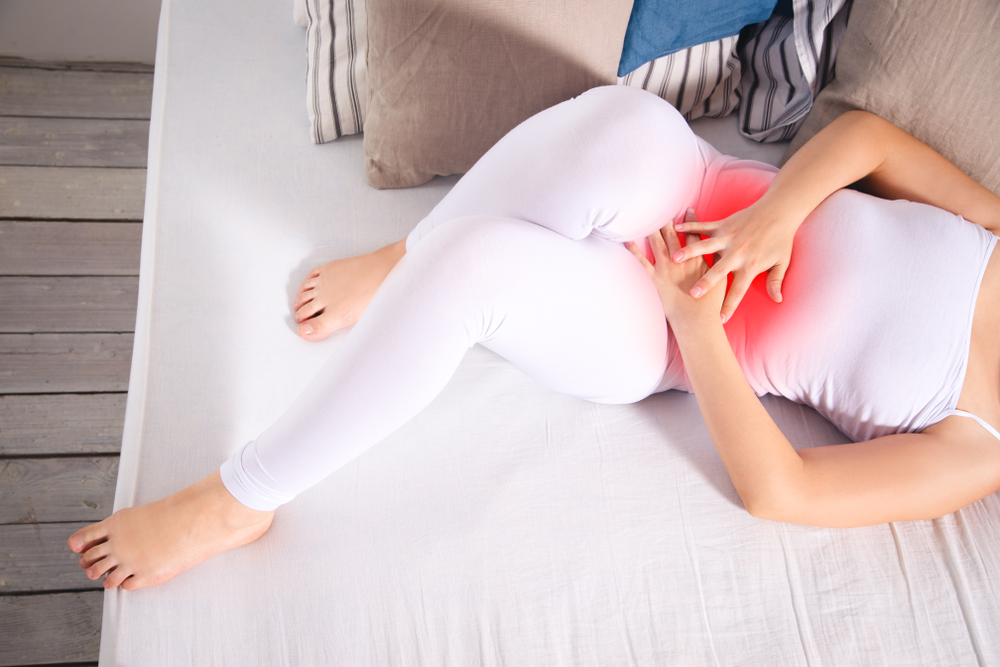 What is Endometriosis?
Endometriosis is a condition in which the normal tissue that lines the cavity of the uterus grows in abnormal locations. It can be found outside of the uterus, on the ovaries or fallopian tubes, in other organs in your abdomen or pelvis, or in the ovaries. When endometriosis grows in an ovary it can form a cyst called an endometrioma.
Symptoms of Endometriosis
Each woman's constellation of symptoms and degree of symptoms varies. These symptoms may occur because endometriosis causes inflammation and scarring within the body. Pelvic pain is the most commonly reported symptom, but women with endometriosis can also experience painful or heavy periods, painful intercourse, or bowel movements. Of women who experience pelvic pain, up to 87% will have a diagnosis of endometriosis.
How is Endometriosis Diagnosed and Treated?
Doctors can suspect endometriosis based on symptoms and occasionally with certain types of imaging. However, the only definitive way to diagnose endometriosis is with a surgical biopsy. Once a diagnosis of endometriosis is made, an appropriate treatment plan can be implemented.
Interestingly, it is not uncommon for women to first receive a diagnosis of endometriosis when they are seeking treatment for infertility. In fact, of women who experience infertility, 20-50% will have a diagnosis of endometriosis. Uterine tissue that grows abnormally in the fallopian tube may prevent fertilization and subsequent implantation of an embryo. Fortunately, many women who have endometriosis are able to conceive without difficulty and have children naturally. A combination of medical and surgical intervention often helps to improve pregnancy rates.
There are many treatment options for endometriosis including nonsteroidal anti-inflammatory drugs – a variety of medications that adjust the hormones in the body -- and surgical therapy. Surgical therapy for endometriosis popup: yes is a minimally invasive (laparoscopic or robotic) procedure in which endometriosis is removed in an effort to normalize the pelvic or abdominal structures. Several studies show that patients with endometriosis who undergo surgery experience a significant improvement in their symptoms.
Because endometriosis is a chronic condition, it is possible that symptoms can return. Management of this disease may be a continual process. For this reason, it is important to speak to your doctor and come up with a long term, individualized treatment plan that best suits your needs.
Fertility Treatment Options for Patients With Endometriosis
In some cases, patients with endometriosis may require additional fertility care treatments after undergoing gynecological surgery in order to achieve pregnancy. Some of the most common fertility treatments for patients with endometriosis include:
Endometriosis Care in New York
RMA of New York has a long history of providing gynecological surgical care and fertility treatment for patients with endometriosis. In addition to our specially-trained reproductive endocrinologists and infertility specialists, our physician staff includes Dr. Leigh Rosen, a board-certified Obstetrician Gynecologist who specializes in minimally invasive laparoscopic, robotic, and hysteroscopic surgical management of endometriosis. For more information about fertility care and surgery for endometriosis at our New York City fertility clinics, please contact RMA of New York today.