Gestational Carrier vs. Traditional Surrogate: Is There a Difference?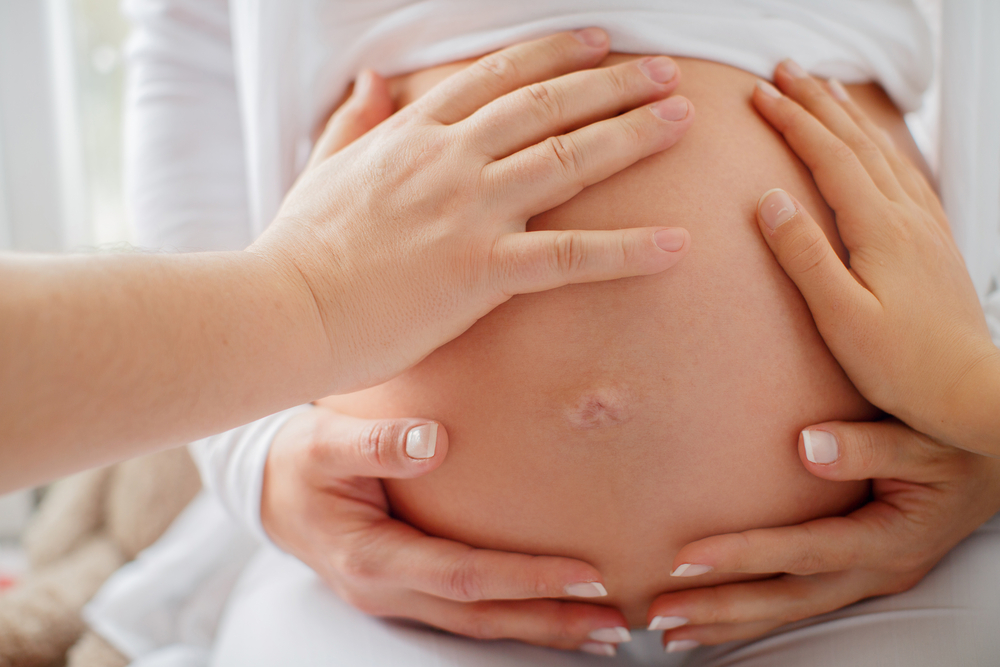 The Child-Parent Security Act took effect on February 15th, 2021, making compensated gestational carrier arrangements legal in New York State. This new law greatly expands protections for LGBTQ+ families in New York and makes it much easier for intended parents in need of help from a third party to conceive to do so locally rather than going out of state. RESOLVE: The National Infertility Association has been at the forefront of advocacy efforts to lift New York's ban on surrogacy. RESOLVE's network of advocates wrote letters to their state legislators, provided key testimony, participated in multiple Advocacy Days in Albany and kept the issue front and center until New York's Child-Parent Security Act was passed. Thanks to their efforts, the Child-Parent Security Act ensures that all parties involved –surrogate, intended parents, and child – are protected.
Why Gestational Surrogacy Is Important
There are a variety of reasons an individual or couple may choose to pursue surrogacy, including but not limited to:
Medical conditions making it dangerous to carry a pregnancy (cancer, lupus, type 1 diabetes, and heart disease)
No uterus/uterine issues (history of hysterectomy or ruptured uterus from previous delivery)
Reproductive health disorders (recurrent miscarriages, complications from previous pregnancies or deliveries)
Intended parent(s) without a female partner
To reiterate, the Child-Parent Security Act legalizes gestational surrogacy, NOT traditional surrogacy. The differences between these two types of surrogacy are important to understand, especially for those considering using a surrogate to conceive.
Traditional Surrogacy
A traditional surrogate is defined as an individual who has a genetic tie to the child she is carrying. The surrogate acts as both egg donor and carrier. Individuals choosing to use this route, therefore, do not need to identify an egg donor because the surrogate uses her own egg. Typically through intrauterine insemination, the surrogate's egg is fertilized by sperm of the intended parent or a donor.
Gestational Surrogacy
Unlike a traditional surrogate, a gestational surrogate is defined as an individual who does not have a genetic tie to the intended child but agrees to carry the child on behalf of another individual or couple. Through in vitro fertilization, an embryo is created using either the intended parents own genetic material or that of a donor. This embryo is transferred to the gestational carrier to grow to term.
Benefits of Gestational Surrogacy
While traditional surrogacy is usually less expensive than gestational surrogacy because intended parents do not incur the separate cost of a identifying an egg donor, this family building option is not as commonly pursued or recommended as frequently as gestational surrogacy. Oftentimes, complications can arise that stem from the genetic contribution of the surrogate. The traditional surrogate is the genetic mother of the child and so, she is also considered the legal mother under New York law. Therefore, the traditional surrogate must consent to the child's adoption by an intended parent who is not genetically related to the child. To achieve this, additional legal processes must be undertaken to ensure that the intended parents are, indeed, recognized as the official parents of the child. In some cases, intended parents need to complete a stepparent adoption to be recognized as the child's legal parents. Interestingly, traditional surrogacy is banned in many states, including New York, largely to avoid the legal complications that typically arise with this type of agreement.
The passing of the Child-Parent Security act represents a significant step forward in reproductive health rights for New Yorkers. RMA of New York is thrilled to guide many more individuals through the surrogacy process to create the families they have always wanted. To learn more about the specific protections guaranteed by the Child-Parent Security Act, please visit the Family Equality online resource or consult RESOLVE's website and for more information on RMA of New York's Third Party Team, please call 212-756-5777.