Why Should I Attend an Egg Freezing Seminar?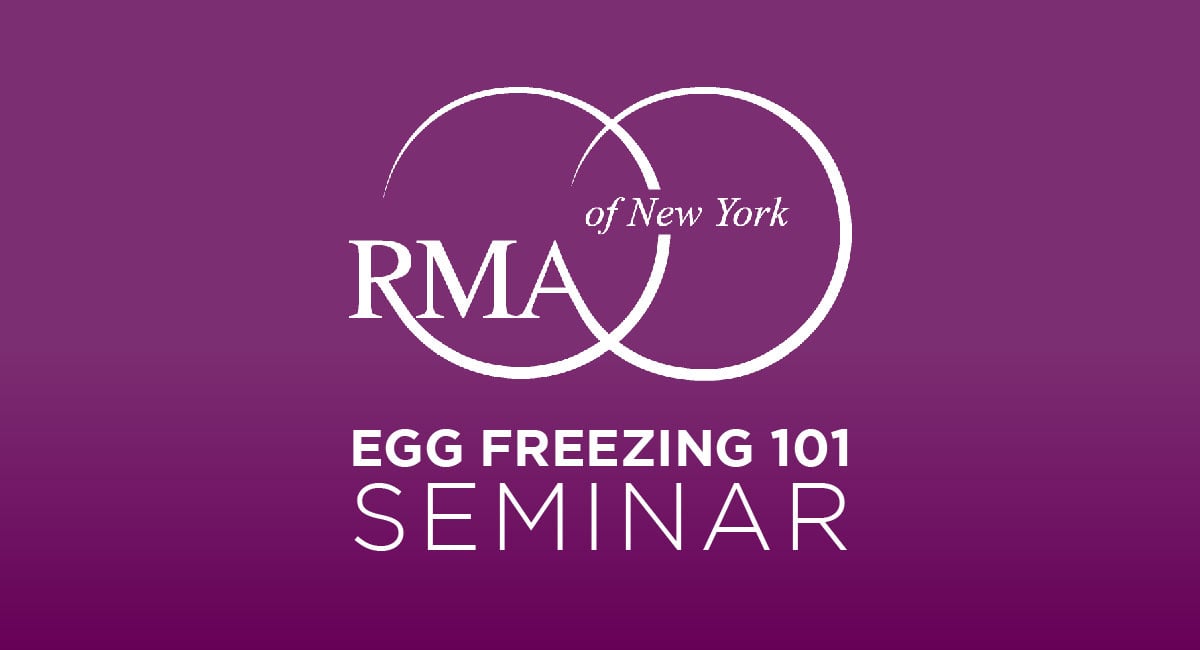 Attending an egg freezing seminar is an opportunity to start planning for your future under the guidance of a board-certified, experienced physician. Whether you are in your 20s and just starting to think about what your future family may look like, or in your late 30s to early 40s and are not yet ready to start a family, it is important to know your fertility preservation options.
You may decide to postpone having a family to pursue a career, find the right partner, or course through various life events. Egg freezing, also known as oocyte cryopreservation, is an opportunity to stop the clock and preserve your eggs in their current state. Since age is an important factor that determines your fertility potential, being proactive about your fertility at an earlier age is beneficial. If you choose to start a family later, you then have the opportunity to use your eggs when your chance for a natural pregnancy might otherwise be lower.
RMA of New York regularly hosts free egg freezing seminars both in our offices and online. These events are hosted by one of our board-certified reproductive endocrinologists who has years of experience in fertility preservation. Usually, the reproductive endocrinologist gives an overview of the causes of infertility and a detailed description of the egg freezing process. RMA of New York has an expert team of embryologists and lab technicians who are equally committed to making sure your eggs are preserved safely and efficiently. The team mentality extends to the clinical side as well. Each physician is partnered with their own team consisting of a nurse, IVF coordinator, and financial coordinator. Together, they will help you determine the best treatment plan that is in line with your family building goals.
Following the presentation, the reproductive endocrinologist will personally answer all of your questions. Questions include medications and side effects, success rates and outcomes, and timing. We want you to feel informed about the process and safe to ask questions you may have. Even if you are not sure you want to freeze your eggs, you might at least want to get your fertility tested and understand your fertility status. Having more knowledge is always helpful when making these important decisions.
In light of recent public health events, the future can seem more uncertain than ever. But planning for your family does not have to be. By choosing to preserve your fertility, you are taking control over your future. You can decide when you are ready to start a family and how you want to start a family. Egg freezing gives you flexibility when making this decision and it empowers you to take the reins on your own life.
If you would like more information about egg freezing at RMA of New York, feel free to view our upcoming events or call 212-756-577 to speak with one of our knowledgeable staff members.