3 Tips for Discussing Infertility with Your Partner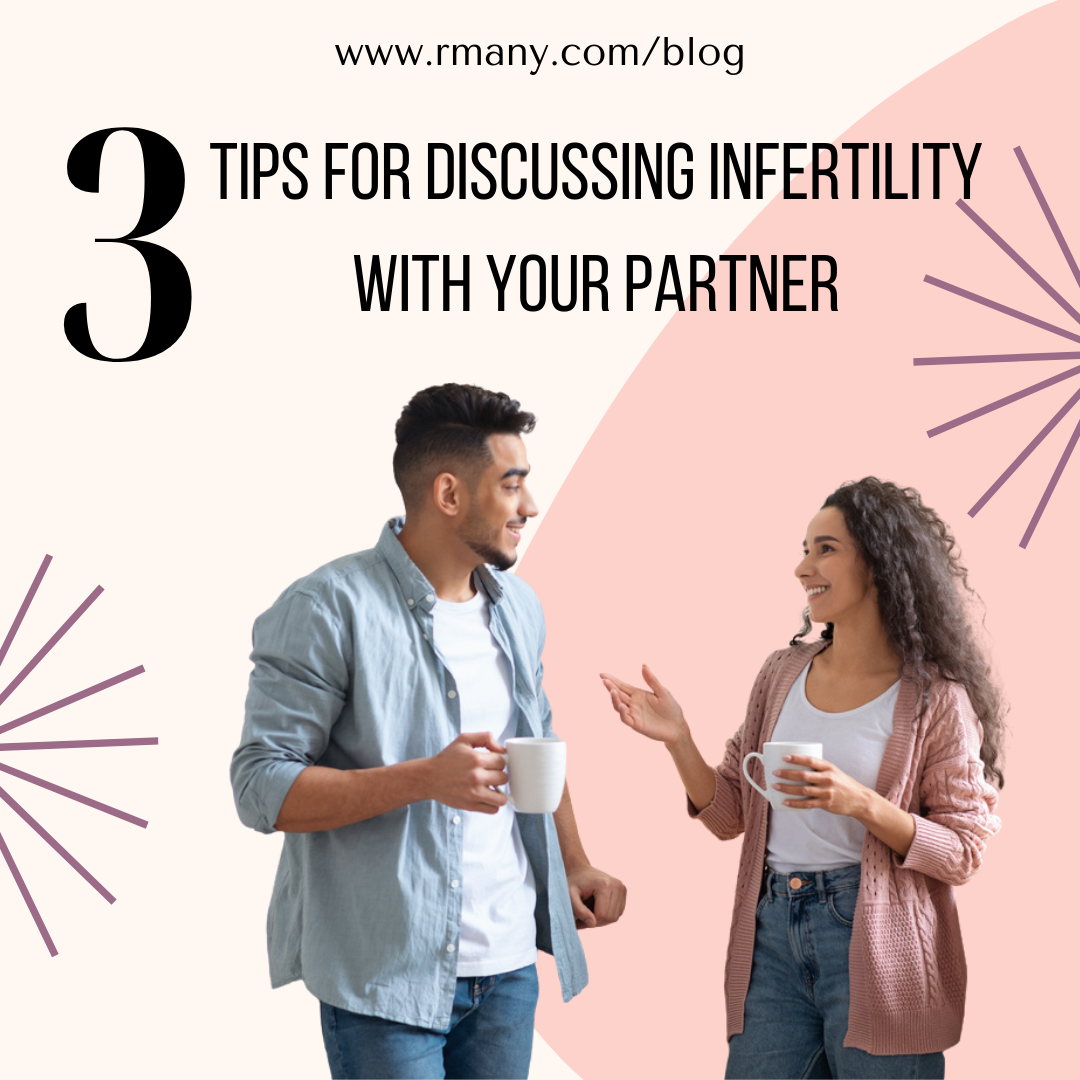 Are you struggling with infertility? If so, you might be anxious to discuss this with your partner. You could fear disappointing your partner or causing them added stress. However, this is an important topic to talk about with them. If you are looking to sit down and have a conversation with them, follow the tips below to help the conversation start smoothly.
Discuss Your Options
One of the positive benefits of going through the journey of infertility treatment is the many options and resources available to you. It is important for you and your partner not only to discuss with your doctor the options you could take but also with each other. You and your partner should have a mutual understanding of how you would like to grow and plan your future family. Talking about and educating yourself on these different treatment options will hopefully allow you and your partner to enjoy life together and appreciate the journey you are both enduring. Be sure to do the research on different treatment options so as a couple, you can decide what will work best for you. Consider scheduling an appointment with a doctor from RMA New York when looking at different treatment options for infertility.
Communicate With Your Partner
When going through infertility, you and your partner are physically and emotionally impacted. This part of the process can take a total on your overall well-being. Because this journey isn't always positive with sunshine and rainbows, it is important for you to be open to accepting your partner's negative emotions. These negative emotions can be caused by the frustration, sadness, or stress your partner has been feeling as a result of this journey. These emotions are understandable and should not be shamed.
By acknowledging the different emotions each of you is feeling you are able to listen to your partner, see where their head is at, and hopefully get on the same page. Frequently checking in with your partner is a good practice to adopt. Doing this will allow you to recognize when professional mental health help might be needed. If this is the case for you, try scheduling an appointment with an online therapist to talk through what you are currently experiencing.
Not only should you be discussing how you are personally feeling with your partner you should also discuss your comfort level with the doctors and specialists you are seeing together. If you are getting an uncomfortable vibe or would prefer to see a different doctor, discuss this with your partner. Having a supportive doctor is very important during this process. Therefore, find the best one for you and your partner.
Don't Play The Blame Game
Playing the blame game is one of the worst things you can do when you are struggling with infertility. Blaming your partner can make them feel so many emotions. They could feel hurt, inadequate, frustrated, or insecure. Try to remember that you and your partner are on this journey together and are tackling this obstacle as a team. During this time it is essential that you are your partner maintain a strong relationship, and that will be difficult to do if you are holding grudges or blaming each other.
Instead, be someone your partner can confide in and go to for help or support. Show compassion and empathy. Be a shoulder to lean on when they need to talk or let out some emotions. Infertility is hard for both parties involved. That is why working together and being there for each other during the lowest of lows and through all the struggles is crucial.
Take these three tips into consideration when you want to have a conversation with your partner about infertility. Remember to listen to each other and communicate well. Work together through this difficult time and be sure to do your research on the many treatment options available for you.