The Loneliness of Secondary Infertility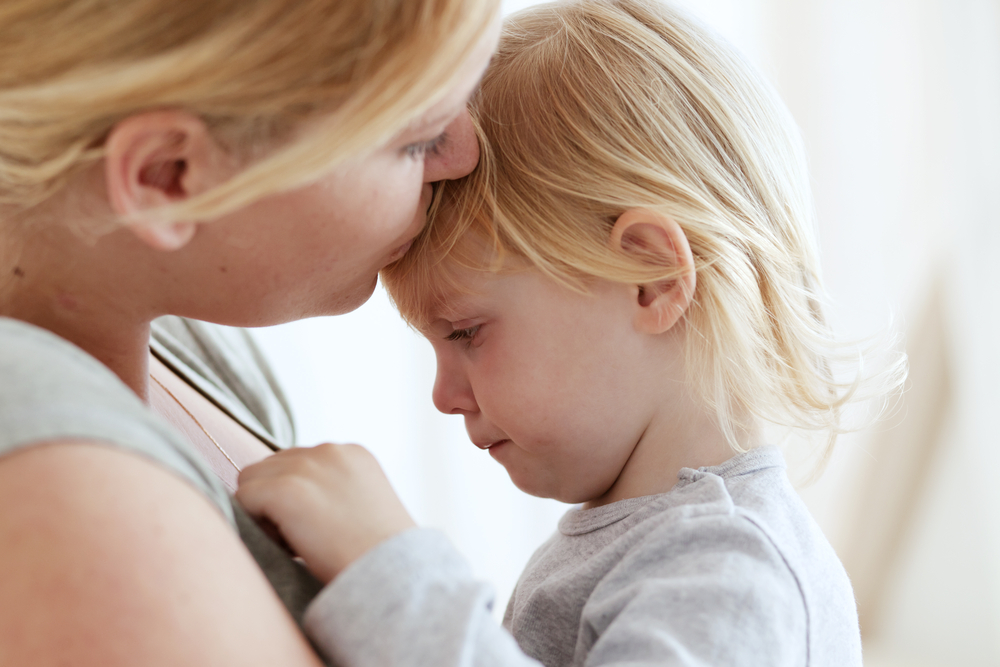 As the mother to one beautiful perfect-for-you child, you have settled into the role of motherhood nicely. You are thankful for your little one. But you are also conflicted -- it feels as if something is missing. You deeply desire to have another baby, and you have not been able to get pregnant again. It's a strange space for you, this joy and longing mixed. The loneliness of secondary infertility is hard. You are a mom, yet you are also infertile.
It's not a unique struggle. Many like you revel in the joy of parenting a little one while longing for another. You are happy; honestly, you are. But this fight to get pregnant again? Those around you don't get your struggle. Sometimes, you don't even understand why you can't be content with what you have. You feel as if you are wandering in new territory. This space between motherhood and secondary infertility can feel lonely and bleak.
Compassion Is in Short Supply
The infertility community will tell you that the rest of the world frequently falls short in empathetic responses to infertility pain. Sadly, many who are struggling with secondary infertility experience even less support.
The comments may sound something like these:
"What are you complaining about? You have a child. A beautiful child. Be happy with that!"
"You have such a great opportunity! You can focus all your love and energy on the one-child you have. How lucky is he?"
"Lots of folks CHOOSE to have just one child. Have you read that new book by XYZ? It's all about the joys of raising an only!"
No doubt, these comments are meant to reassure you or point out the positive side of your struggle. However, they fall short because you are already fully aware of the tremendous treasure you have in your "only." Your conundrum is that you want more. Wanting more is precisely why you feel so conflicted, so these comments don't meet your need at all.
Questioning Your Fertility
When a couple has struggled to get pregnant with their first child, their struggle with secondary infertility might not come as a surprise. It is a little more surprising when a couple tries to conceive many years after the first pregnancy, even if the woman has reached the waning stage of reproductive years.
Sometimes beyond all reason, and often the most unexpected struggle is for the young-ish couple who previously conceived relatively quickly the first time but now find themselves unable to have a second.
Regardless of how surprised you are by your secondary infertility, you are likely familiar with the pain of sharing your struggle and being met by others' disbelief. Fielding these comments is an extra challenge because it feels like they are questioning the validity of your infertility.
"But wait. You aren't really infertile, right? I mean, you do have a kid. Right?"
"Huh. I thought since you were able to have one child, you can't really be diagnosed as infertile." It's as if by adding that one word, "really?" the whole meaning of their well-intentioned question changes, isn't it?
This line of questioning trivializes the pain you are feeling right now in your struggle, but many women also report significant additional pain in being doubted in this way. These questions have already been swirling in your mind and increasing your anxiety. When they are asked aloud by friends, family, or medical professionals, it's isolating. It makes this space of secondary infertility feel even more lonely.
Where Do You Belong?
The loneliness of secondary infertility is frequently compounded by a division of the "haves" and the "have-nots."
For example, the "haves" happily immerse themselves in their parenting role, with a calendar full of playdates and Mommy and Me music classes. Parenting consumes them. And you get that – you may "only have one," but that one is a full-time occupation, regardless whether you work outside the home.
The "have nots" are focused on trying to conceive. They are tracking cycles, timing intercourse, and researching new promising treatments. Their calendars are full of doctor appointments. You also totally understand that – you are trying and timing, too.
Then, there are "haves" who are content with childlessness or parenting an only child (even if just for now). Their day planners are full of coffee dates and day trips. They don't get your pain, but that's okay. You can sort of remember being there before your child came on the scene.
You have space for these "haves" and "have nots" in your life. You are happy for them. Except that it's lonely because you aren't quite sure where you fit or if they have space for you. To ask, "where do I belong?" can exacerbate that loneliness.
Is My Secondary Infertility Hurting My Child?
Perhaps one of the most painful parts of this struggle with secondary infertility is the disappointed expectations about choosing your family size and dynamic.
When you and your partner first talked about building a family together, that dream most likely started with getting pregnant. After all, that's the most common way people go about meeting the desire to begin a family. It satisfies your mutual desire for a baby.
However, once you have your first child, you aren't just dreaming of having more children for yourselves. You understand the benefits of sibling relationships. The dream for another child becomes about creating life-long friendships for their childhood that will carry them into adulthood together. Facing the end of that dream hurts.
It is reasonable to wonder if being an only child will hurt your child during your struggle to conceive again, especially if he remains an only forever. Losing the ability to choose that path yourself can be a crushing disappointment when it means it may hurt your sweet little one too.
What Do I Do About Secondary Infertility?
If you suspect you are facing secondary infertility, or if you have been trying to get pregnant again for 6 months if 36+ or one year if 35 or younger, make an appointment with your physician. Talk about what specialists you should see or tests you should undergo. Go over your health history to discuss what changes might have occurred since your previous pregnancy contributing to the difficulty in conceiving.
If you are struggling with the loneliness of secondary infertility, it's time to talk candidly about it. When comments hurt or feel too intrusive, have a come-back at the ready. Depending upon your temperament, you can choose to educate nicely but firmly. But you should never feel pressured to give more information than is right for you. Many women find it helpful to have a few different kinds of canned responses that they can use depending on the conversation's circumstances.
Find your "village" – surround yourself with folks who support and care for you well, even if they don't get the pain you are facing. Tell them what you need and what is not helpful in this season. Figure out what your boundaries are and stick to them. No one has the right to make you feel embarrassed or ashamed of your struggle.
Finally, consider working with a therapist or counselor who is skilled at the issues of infertility grief. You deserve to navigate this path with support, tools, and hope!
---
Special blog feature provided by Creating a Family. Creating a Family is a national infertility, adoption, & foster care education and support nonprofit with a mission to strengthen families through unbiased education and support for infertility patients, adoptive parents, foster parents, and allied professionals.