The Importance of Peer Support during Fertility Treatment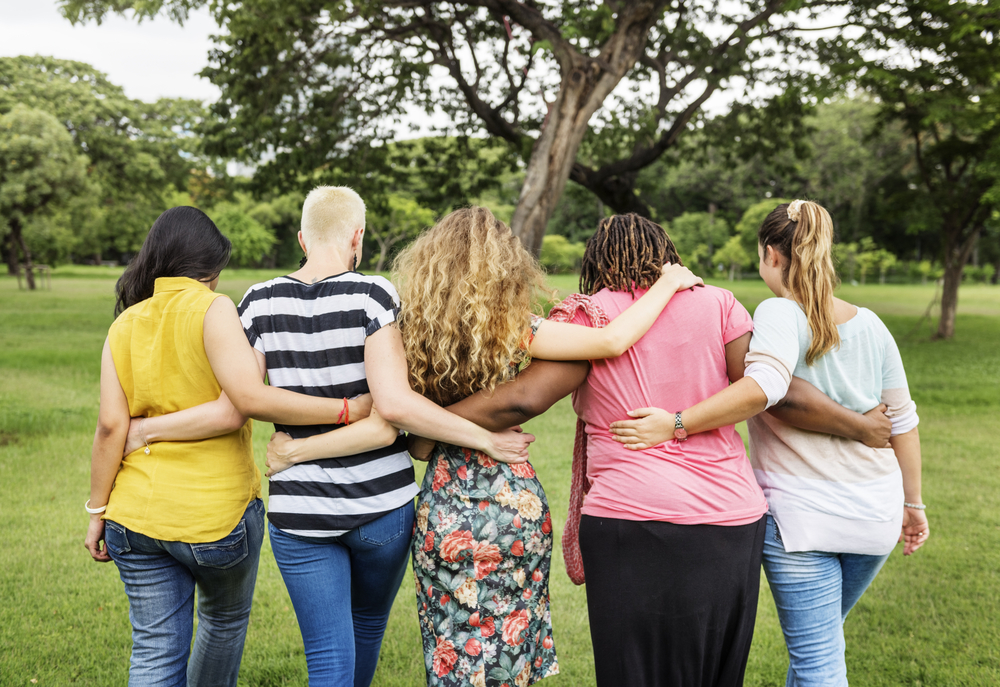 The RMA of New York Support group is a comfortable place where female patients can share their thoughts about and experiences with the fertility journey. Rena Stein, Licensed Master Social Worker at RMA of New York, discusses her thoughts about the support group and its importance to the patient experience at RMA of New York.
Who could benefit the most from a support group?
Patients who benefit the most are those actively looking to connect with others. Patients who want to connect with others who are going through similar experiences are good candidates for a support group. Within the support group, patients can form unique bonds and strong connections with others. We have found that just knowing that there is a network available where they can speak freely helps patients feel less alone.
What are the most common reasons patients decide to join a support group?
Patients ultimately want to connect with others who have gone through or are currently going through a similar situation. The fertility journey may bring up feelings of loneliness or isolation and patients may not have someone in their current network they feel comfortable talking about this very personal and, oftentimes, emotional experience with. I do caution my patients not to seek medical advice in a support group. While the support of a group can be helpful in empowering patients to ask questions and participate in their treatment plan, it is important to recognize that the group is not a substitute for precise medical care by doctors and nurses. Ultimately, the combination of emotional support and clinical expertise will provide you with accurate and helpful information and strategies that are tailored for your individual fertility journey.
How is peer support different from professional guidance? What advantages can peer support offer that professional guidance cannot?
Peer support is mediated by peers or those who do not have background in professional counselling. In the RMA of New York Facebook support group, every member is currently or has been a patient of RMA of New York. This creates a sense of relatability and an open playing field. Patients may feel more comfortable sharing their experiences, voicing their concerns, and asking questions in this type of environment. Some patients may find it easier to share their information as an anonymous member of a group of women who may have had similar experiences.
Who can join the RMA of New York Facebook support group?
The RMA of New York support group was founded in August 2017 and has approximately 100 members. Any female patient of RMA can join and remain a member of the support group even when they no longer receive services at RMA of New York. In fact, former patients who have had similar experiences can offer wonderful words of encouragement and valuable insights into the fertility treatment process.
Who monitors the RMA of New York support group?
I monitor the site, as well as Margaret Daneyko, Director of Nursing and Clinical Services, and two nurses. I address questions that come up regarding mental health resources. Any question about medications or exercise, for example, goes to the nurses. If someone has a specific question, one of us will contact the patient directly. We don't want to compromise the integrity of the support group as a safe, strictly peer-mediated forum. However, we find that sometimes a professional opinion is necessary, especially if there is a medical question. We will also step in if it seems a patient is having a more challenging time focusing on positive aspects of their fertility journey. We try to reframe their thinking, emphasizing, for example, that infertility is no one's fault but that it is something that can be treated.
What are common topics that come up in the support group? Are any topics off limits?
Members of the support group often ask questions about exercising while undergoing fertility treatments. I find that most of our patients are really just looking for a safe place to relate their story and hear from others. We discourage medication sharing on our site as well as negativity about RMA of New York.
Do patients have to contribute to the conversation or can they join and simply read the posts?
Patients are more than welcome to join and not actively post or participate in the online group. If they find comfort in following the conversation threads or reading the articles we post then that is enough. We want members to use the support group in the way it best suits them. This is not meant to be a mandated or required activity. If there is a day when a patient feels she needs a little extra support, the group is available as a resource to her.
Is the support group limited to a particular part of the fertility journey?
We do not limit admission to our support group. Anyone, regardless of where she is in the fertility process, can join.
Any final thoughts?
I strongly encourage patients to join the RMA of New York Facebook support group. Patients sometimes feel a loss of control when going through the fertility process. The support group, however, offers an opportunity to regain control. By creating connections and realizing that there are women experiencing a similar situation, you can regain control. Moreover, you can pay it forward. You never know who you might be helping by sharing your thoughts and experiences with fertility journey.
Join the RMA of New York Facebook Support by emailing [email protected]