Health Concerns Facing African-American Women
Our health is determined by many factors, including biology, genetics, culture, behavior, and access to care. Often, different groups of people have different health considerations and risks.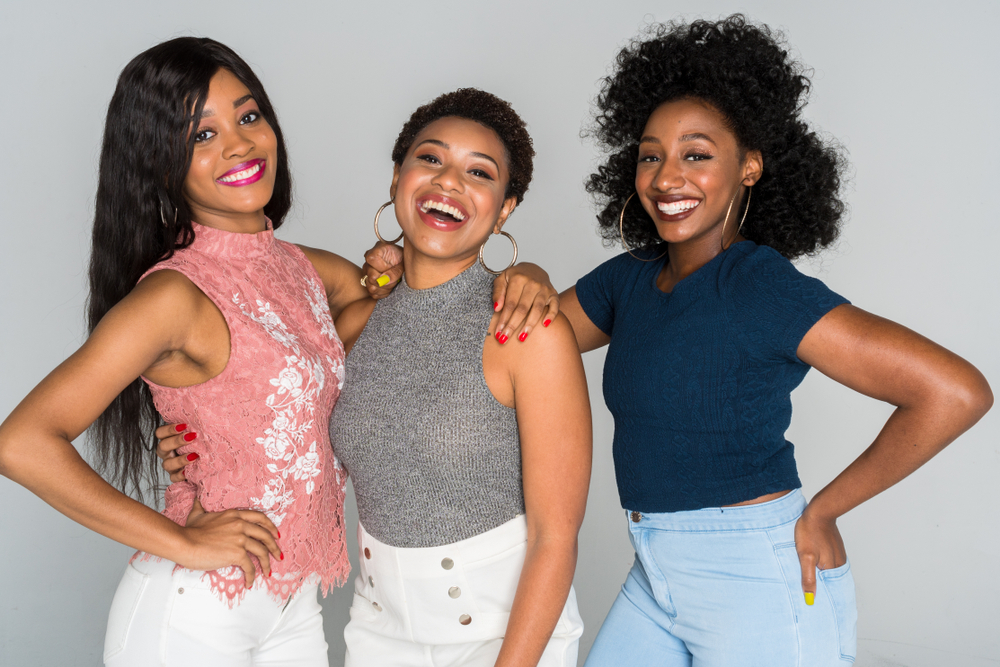 Research has shown that African-American women, for example, have disproportionately high incidences or mortality rates for various health conditions, such as heart disease and breast cancer. While this information can be alarming, it is important for women to empower themselves with this knowledge and become their own health advocate. With regards to overall health and fertility, we present four health conditions black women should be aware of and strategies that can help reduce their risks.
Breast Cancer
As one of the most common cancers diagnosed in women, all women, regardless of race, should be aware of the symptoms of this disease. The most common symptom is the development of a painless, hard lump on the breast. However, because some of these lumps can be considered benign, it is important to confirm with your physician if something abnormal is noticed. Breast or nipple pain, nipple discharge, and swelling of the breast are additional symptoms that may arise. According to the American Cancer Society, black women tend to develop breast cancer at a younger age, often before the recommended age to start getting mammograms. Additionally, black women have higher rates of a type of breast cancer known as triple negative which is more aggressive and has no targeted therapy compared to other types. Fortunately, there are proactive steps women can take to keep the risk of developing the disease low. Maintaining a healthy weight, exercising, and eliminating smoking are all good habits that can lower the risk of breast cancer. Additionally, it is important to perform breast self-exams and know family history.
Cervical Cancer
Cervical cancer is the fourth most common type of cancer for women worldwide. Fortunately, it is preventable and better means of detection over the past decades has resulted in an overall decline in cervical cancer. The HPV vaccine prevents infection of certain strains of the human papillomavirus that can cause cervical cancer. This vaccine only works before infection with HPV, not after. Women are advised to ask their doctor for more information about the vaccine which is currently FDA approved for young women ages 9-26, with a target age of 11-12. In addition, pap smears are an effective way to test for evidence of HPV. The frequency of how often to get a Pap smear varies from woman to woman but it is encouraged to have one performed yearly.
Fibroids
Fibroids are common ailments among women of reproductive age. They are growths in the uterus that can range from very small to the size of a grapefruit. More often than not, they are benign and do not cause any symptoms. However, in extreme cases symptoms can include heavy bleeding or pain with period, pain during sex, and bloating. Black women are 3 times more likely than white women to develop fibroids. Although not a common result of fibroids, they may cause infertility without proper care and treatment. Approximately 10% of infertile women have at least one fibroid. Therefore, it is important to take extra care in seeing a physician to alleviate symptoms as soon as you experience them.
Sexually Transmitted Diseases
There are approximately 20 million new cases of sexually transmitted diseases (STDs) reported each year in the United States. However, the numbers may actually be higher. STDs don't always cause symptoms or may only cause mild symptoms so they can be difficult to detect. Additionally, individuals who carry an STD may be at an increased risk of getting HIV. Fortunately, reported cases of chlamydia and gonorrhea - two preventable causes of pelvic inflammatory disease and infertility - have decreased significantly in black women over the last five years. Meeting with health care providers on a regular basis, knowing ways to practice safe sex, and getting tested are proactive ways to maintain a women's sexual health.
Knowing the health conditions African-American women are at risk for can be a powerful tool. It can help initiate an open dialogue as well as take necessary precautions to prevent health conditions these women are more at risk for.