Reflecting on a Year of Progress in Oncofertility at RMA of New York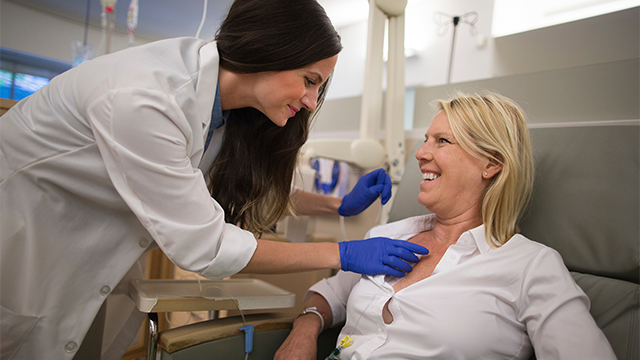 This August, we celebrated the first anniversary of the Mount Sinai-RMA Oncofertility Program. As the director of the program, it gives me great pleasure to reflect on our achievements during this first year as well as important developments in the field of oncofertility.
As of today, we have treated 87 patients by means of fertility preservation prior to start of gonadotoxic treatments (chemotherapy and/or radiation. This achievement is a result of increased access to care. Not only do we facilitate the referral process between oncologists and reproductive endocrinologists, but we also guarantee our oncofertility patients will have an appointment within 48 hours of their initial referral. The team at the Mount Sinai-RMA Oncofertility Program represents one of the most committed teams I have had the pleasure of working with, and I am confident in our efforts to provide the highest quality care.
Our strong partnerships with other organizations, such as Chick Mission, also contribute to the expanded care we offer. Chick Mission is a New York-based non-profit organization that provides monetary need-based grants to cover the cost of fertility preservation for cancer patients. Since its launch less than 2 years ago, Chick Mission has provided 33 need-based grants to patients in New York, New Jersey, Pennsylvania, and Illinois. In addition to offering financial support, Chick Mission also hosts educational events and advocates for legislative initiatives that can have a profound impact on fertility preservation for cancer patients. We are grateful that organizations such as Chick Mission can provide financial assistance to cancer patients and support their dreams of building a family.
I am excited to announce that the Mount Sinai-RMA Oncofertility Program has submitted an IRB proposal to research ovarian tissue cryopreservation. Ovarian tissue cryopreservation provides a fertility preservation option for patients with aggressive cancers that need to initiate treatment immediately, prepubescent children who are not able to undergo ovarian stimulation, and transgender patients who may not wish to undergo stimulation. Ovarian tissue cryopreservation is a process that preserves the fine structure of the cells within the ovary at cryogenic temperature for any significant period of time. Unlike oocyte and embryo cryopreservation, freezing this tissue does not require ovarian stimulation and can be done as an outpatient procedure. Ovarian tissue cryopreservation, therefore, is particularly helpful for patients who require chemotherapy treatment immediately. This research will provide valuable insight into clinical care and the best ways we can serve the needs of our patients.
Important steps have been made in oncofertility on a state level as well over the past year. Starting in 2020, New York State will mandate that insurance companies cover the cost of fertility preservation for those with a cancer diagnosis whose medical treatment may directly or indirectly cause iatrogenic infertility. The bill included in the proposed 2020 budget requires insurance policies to provide coverage for medically necessary fertility preservation. In addition, large group insurance policies must provide coverage for in vitro fertilization if there is a diagnosis of infertility. The passing of this bill comes at a particularly relevant time. Both the American Society for Clinical Oncology (ASCO) and the American Society for Reproductive Medicine (ASRM) have recently changed their recommended guidelines pertaining to fertility preservation. These leading groups now recommend that fertility and preservation methods be discussed as early as possible after a cancer diagnosis.
I am so proud of what the Mount Sinai/RMA Oncofertility Program has achieved within such a short amount of time. I know that this is just the beginning of great things to come. I'd like to end our list of achievements with the words of encouragement I always share with my patients: fertility preservation in the setting of a malignant disease should be viewed a positive thing! It means already looking into a bright future where cancer is behind us, survival is achieved, and the focus is now on restoration and quality of life. I look forward to the next year and seeing our hard work make an impact on patient care.