Living with Lynch Syndrome: A Patient's Perspective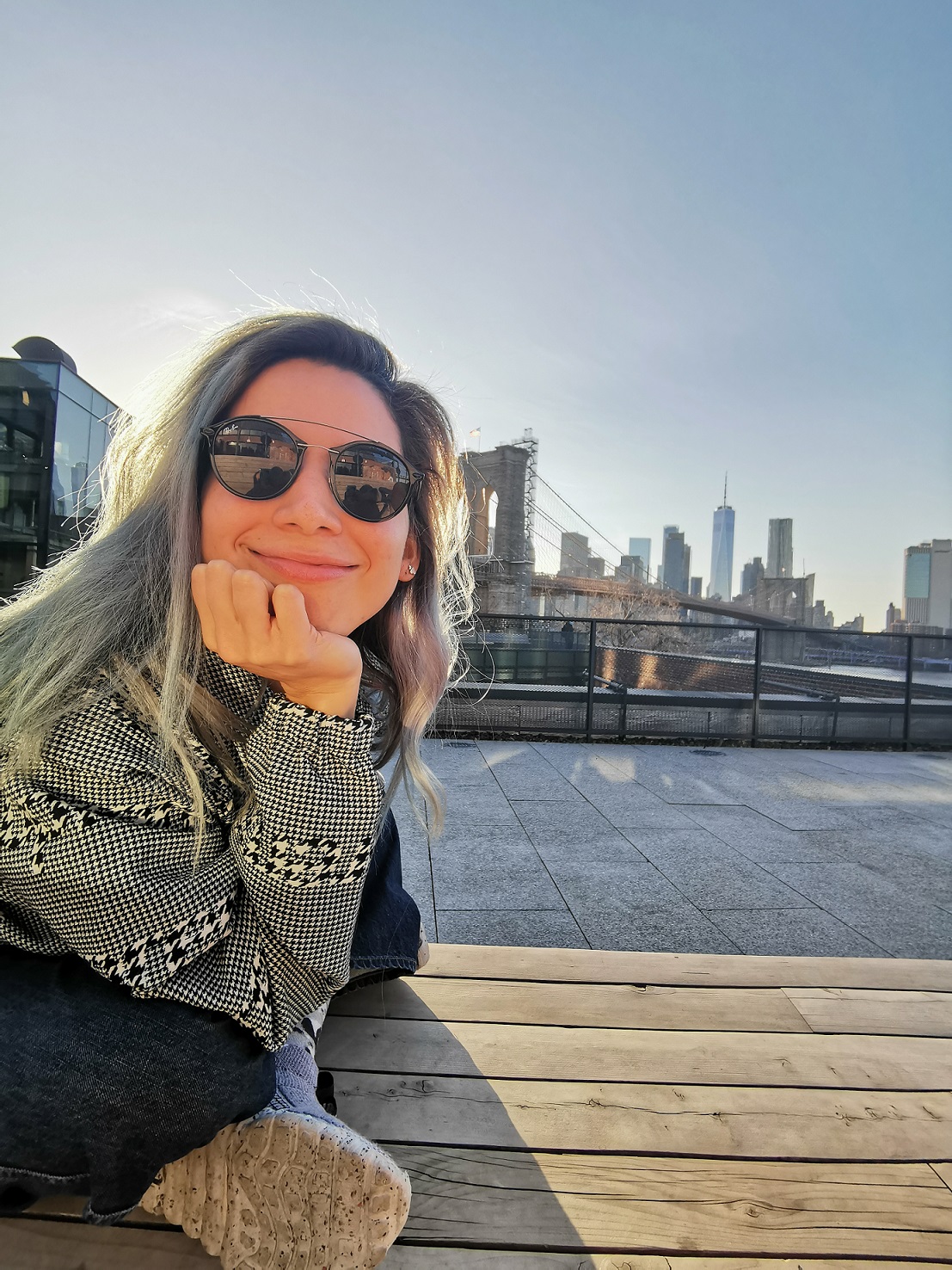 Dr. Luz Estefhany Soto-Cossio, an internal medicine physician and Lynch syndrome carrier, has channeled her personal health challenge into a positive cause. She is dedicated to bringing awareness to this hereditary condition and raising funds to further research that has the potential to be life changing for families carrying Lynch mutations. Dr. Soto-Cossio shares her experience living with Lynch syndrome, her dual perspective as doctor and patient, and her work with AliveandKickn, a Lynch syndrome hereditary cancer advocacy organization.
Lynch syndrome, a genetic condition, increases an individual's risk for colorectal and endometrial cancer. Many individuals with a Lynch mutation in their DNA may develop related cancers at a young age and so it is advised that they begin screening much earlier than the general population. Patients who are carriers of genetic Lynch mutations are also advised to consider preimplantation genetic testing (PGT) on embryos if they are considering building a family that is clear of this hereditary cancer.
What is Lynch syndrome?
"Lynch syndrome is an inherited condition that increases the risk of colon cancer, endometrial cancer, and several other types of cancer. Lynch runs in families in an autosomal dominant inheritance pattern. This means that if one parent carries a gene mutation for Lynch syndrome, there is a 50 percent chance that the mutation will be passed on to each child. The risk of Lynch syndrome is the same whether the gene mutation carrier is the mother or father or whether the child is a son or daughter. Oftentimes, people with Lynch syndrome may experience:
Colon cancer that occurs at a younger age, especially before age 50
A family history of colon cancer that occurs at a young age
A family history of cancer that affects the uterus (endometrial cancer)
A family history of other related cancers, including ovarian, kidney, stomach, small intestine, liver, sweat gland (sebaceous carcinoma), and others"
Dr. Soto-Cossio, how did you first learn about Lynch syndrome and when did you start to think it might run in your family?
"I first heard about Lynch syndrome in medical school. During my internal medicine residency, I was studying oncology and that was when I became interested in learning more about Lynch. In my last year of the residency, I was studying and reading about hereditary cancer syndromes, specifically Lynch syndrome and I found some similarities with my own family in the diagnostic criteria. Almost immediately I started questioning my health history, speaking with my teachers, and exploring my family history in greater detail."
How were you diagnosed?
"Actually, I diagnosed my mother first. After taking my family's history, I realized it was very possible that my family carries this syndrome. Along with the guidance of a genetic counselor, we decided to screen my mom first for Lynch and the results came back positive. After that my brother, sister, and I got tested. 3 weeks later, I found out that I have Lynch syndrome. When I realized I tested positive for Lynch I wanted to read and learn all I could about it. As I explained, there is a 50 percent chance that the mutation will be passed to each one of the children so when my mother was diagnosed, I knew that I or my siblings had to be positive for the mutation. I mentally prepared for that answer, and so when I received the test results back I wasn't shocked."
How are you currently managing your condition? What steps will you need to take in the future to preserve your health?
"As an Integrative Medicine specialist, I am moving forward with the current medical guidelines and treatment options, including an integrative approach aimed at staying as healthy as possible. For example, I eat a mostly vegetarian diet. In fact, I stopped eating meat the very moment my mother was diagnosed with colon cancer which was 4 years prior to her Lynch syndrome diagnosis. I have practiced yoga and meditation since 2014 and have completed all the cancer screenings recommended for my age group. So far, I have gone through 2 colonoscopies and have annual pelvic ultrasounds.
If you are diagnosed with a hereditary cancer syndrome such as Lynch, I recommend considering family planning as early as possible. My husband and I decided to undergo embryo preservation with PGT for the Lynch mutation I carry. We want to have children who are healthy, mutation-free, and do not have to worry about the health repercussions that come with Lynch syndrome. I did my egg retrieval and PGT at RMA of New York and, fortunately, everything worked out perfectly. Thanks to RMA of New York's skilled team of physicians and staff who were involved in my treatment, we now have healthy embryos preserved and waiting to be transferred via in vitro fertilization (IVF) when we are ready to get pregnant in the future. My husband and I are incredibly excited and relieved to have the opportunity to have children without Lynch syndrome.
Once we are finished building our family, I will need surgery to decrease my chances of having gynecologic cancers associated with the disease. It is important that I continue to undergo regular screenings, including colonoscopies, pelvic scans, and mammograms, in order to make sure I am the healthiest I can be with the mutation I carry."
As a physician yourself, how would you counsel a patient with Lynch syndrome, particularly in regards to fertility?
"My advice is to stay optimistic. While there is no cure for Lynch syndrome yet, ongoing research has made it possible to prevent cancer and get an early diagnosis. I would recommend mind-body connection exercises to ensure mental, emotional, and physical stability. From my experience, I found planning for my future family early in my diagnosis helpful. Working with a reproductive endocrinologist helped me meet my family building goals while ensuring I and my future offspring would be safe and healthy. Lastly, get regular colonoscopies!"
What is AliveandKickn and how did you get involved?
"AliveandKickn is a non-profit organization aimed at improving the lives of individuals and families affected by Lynch syndrome and associated cancers though research, education, and screenings.
I was first introduced to AliveandKickn last year when they hosted a virtual patient workshop. I found that I connected with the speeches and testimonials of the survivors and previvors of Lynch syndrome and wanted to get involved. I reached out to David Dubin, co-founder and three-time Lynch cancer survivor, to see how I could participate and raise awareness. I spoke on AliveandKickn's podcast about my personal journey with Lynch and am currently assisting with their fundraising efforts. Research is fundamental to the AliveandKickn organization. It will no doubt change my life and many others."
Tell us more about the fundraiser you created for AliveandKickn.
"As an ambassador and active advocate for AliveandKickn, I am strongly involved in helping this organization create awareness, educate and, most recently, fundraise. Organizations like AliveandKickn rely on grants and donations to fund all expenses related to basic science research, treatment development, and clinical trials. AliveandKickn is hoping to finance their research for a Lynch syndrome vaccine."
What kind of research is currently underway for Lynch syndrome?
"When I first joined the organization, I met Dr. Steven Lipkin, an international leader in the field of adult genetics. He gave a talk about a vaccine that has the potential to work in hereditary syndromes such as Lynch in preventing any type of cancer. He explained that when a vaccine was administered to mice modeled with the Lynch syndrome, the development of colorectal cancer was significantly reduced and survival rates were prolonged. His in vivo work suggests that there could be a way to prevent or at least reduce the possibility of developing cancer in patients with Lynch syndrome. Dr. Lipkin is hoping to start a Phase II clinical trial this summer."
Do you have any advice for those who have recently been diagnosed and are trying to navigate this condition?
"Ask for help and find support in your friends and family. In addition, having a team of specialists who are knowledgeable in Lynch syndrome and improving outcomes can be life-changing. That team may include a genetic counselor, gynecologist, reproductive endocrinologist, general surgeon, mental health provider, and a nutritionist. It is also important to take care of the mind at the same time and with the same energy that is used to take care of the body. Try connecting with some mind body activity. Stay active and look for groups of patients with the same diagnosis to have open discussions and spread the word. The earlier people know to get screened, the more lives we can save."
For more information on Lynch syndrome, visit AliveandKickn.org and to donate to the Lynch syndrome fundraiser, visit Dr. Soto-Cossio's fundraising page.