Fighting for Fertility Coverage: A Veteran's Story
November 11, 2019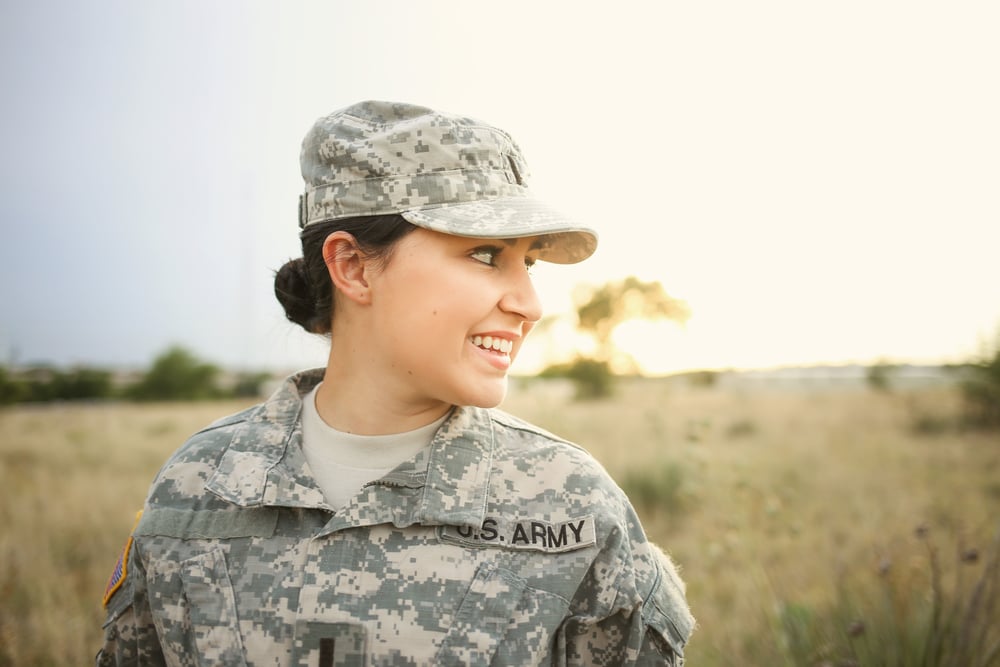 As a unit supply specialist for the United States Army, Lyndsay spent her years of service managing and maintaining supplies and equipment on the military base in Texas where she resided. While her training and position were physically demanding, Lyndsay was proud to serve and enjoyed her job. She enjoyed living on the base in Texas, especially in her large two-bedroom home which was perfect for starting a family. Having a large family was particularly important to Lyndsay because her own mother had suffered several miscarriages while attempting to have children. Even though at 28 years old Lyndsay had big dreams to explore opportunities within her occupation and grow her career, she always came back to wanting a family.
A few years post-service, Lyndsay found her way to RMA of New York. From a previous consultation, she knew that fertility treatments would give her the best chance of conceiving. She sought the advice of Dr. Tanmoy Mukherjee, a reproductive endocrinologist at RMA of New York who, based on her history, advised Lyndsay to pursue in vitro fertilization (IVF). Lyndsay was excited to start the process but needed financial support for her treatments.
As a military veteran, Lyndsay wanted to make use of the extensive benefits offered by the VA. For the longest time IVF was not covered by the VA, but in 2016 RESOLVE, a national patient advocacy group, succeeded in changing the VA policy to cover IVF for wounded veterans. They did it again in 2018, but the benefits expired in September 2019. These inconsistencies in coverage have sometimes made it challenging for veterans, like Lyndsay, to get coverage for their fertility treatments and build a family.
Fortunately, the finance team at RMA of New York works tirelessly to secure financial coverage for patients. Each patient is paired with a dedicated finance coordinator who is accessible at all times and provides individualized care in understanding a patient's coverage, cost, and financial options. Lyndsay's finance coordinator was nothing short of supportive. Just after their first meeting, Lyndsay's coordinator had the VA on the phone and advocated for Lyndsay's deserved coverage. Not only was she able to get the VA to cover some of Lyndsay's treatments, but she was also able to secure grant coverage for Lyndsay's infertility case and even found various discounts on procedures during Lyndsay's treatment.
For the first time, Lyndsay felt like she had someone she could rely on who had her best interests in mind. Lyndsay appreciated that her financial coordinator was understanding and willing to help. While the details of insurance coverage are often complex, Lyndsay's coordinator was able to break down her options and explain them to her in a way that made sense. At RMA of New York, the finance team wants a patient to focus on their treatment, not their payments. They work hard so the patient doesn't have to and act as the patient's personal advocate to insurance agencies.
It is a welcomed gesture when a veteran feels heard and their needs recognized. RMA of New York strives to provide the best possible service for all of our patients and we particularly want to make sure that military veterans receive the care they are entitled to and deserving of. If you currently serve in the United States Military or are a U.S. Military Veteran, you are entitled to a 25% discount of the costs of IVF treatment. To learn more about our resources, please contact 212-756-5777 for more information.