Talking T.E.A.L.: Q&A with Co-Founder Pamela Esposito-Amery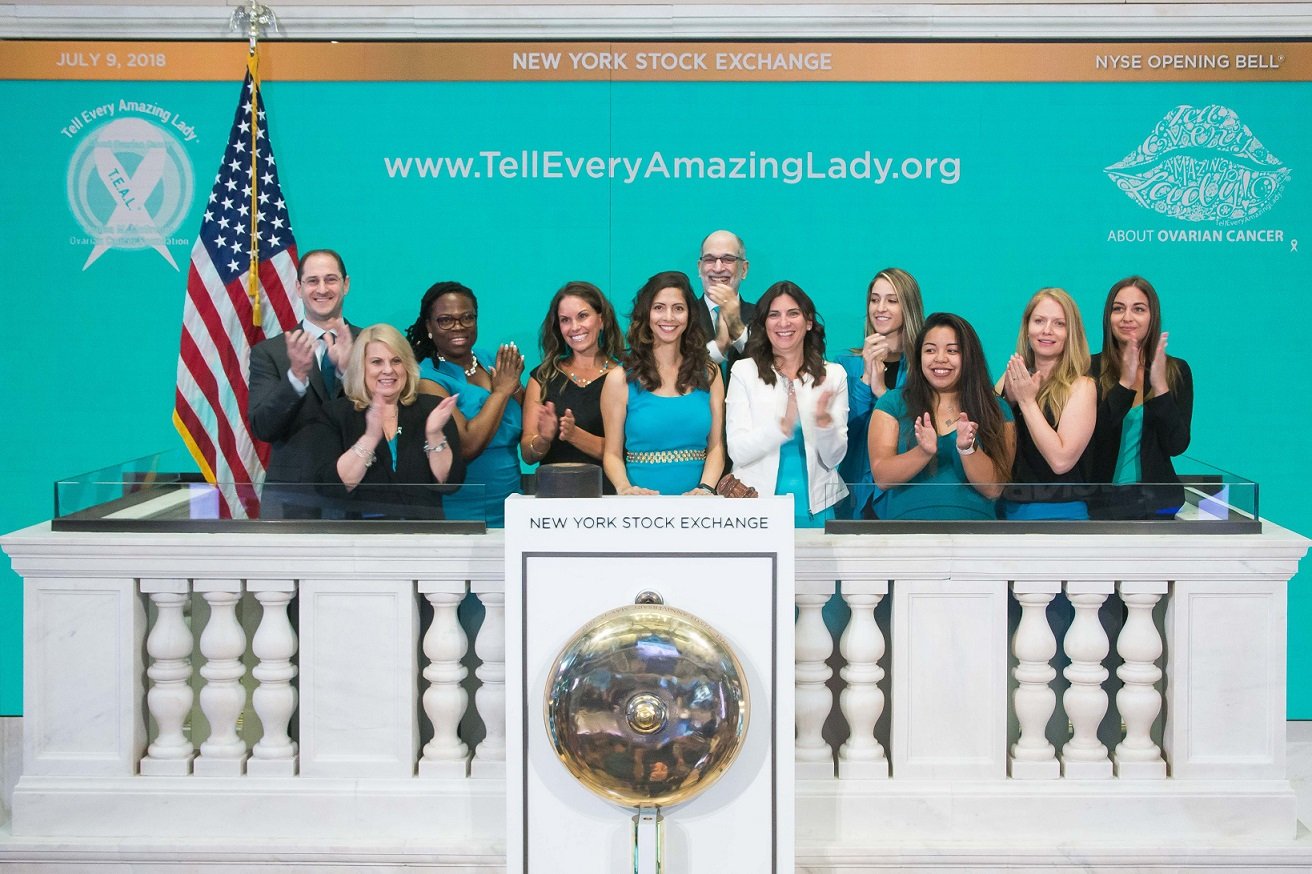 Tell Every Amazing Lady® About Ovarian Cancer (T.E.A.L.®) was founded in 2009 by two sisters, Louisa McGregor and Pamela Esposito-Amery. After Louisa McGregor was diagnosed with ovarian cancer in 2007, it became apparent that there was a lack of support and funding for ovarian cancer and so the sisters decided to take matters into their own hands. T.E.A.L.® popup:yes programs provide support to patients and survivors, raise public awareness, and fund cutting-edge research and public education campaigns designed to improve the lives of ovarian cancer patients and those at risk. RMA of New York sat down with Pamela, Co-Founder, CEO, and board member of T.E.A.L.®, to learn more about the organization and its future plans.
1. What are some of T.E.A.L.®'s most notable accomplishments over the past year?
In the past year, T.E.A.L.® has expanded its staff to three full-time members as well as several part-time employees to help reach its nationwide audience. In addition, T.E.A.L.® has rung the bell at the New York Stock Exchange every year since 2016 and this year was no exception. On June 28, T.E.A.L.® rang the closing bell, raising global awareness about T.E.A.L.® and ovarian cancer.
New this year is the Amazing Lady Membership Program, a free mailing subscription kit service specifically for ovarian cancer patients and survivors. The kits are tailored to each woman's needs and personal interests and have included valuable ovarian cancer information, beauty and self-care products, and jewelry.
2. How can individuals contribute?
If you're interested in helping T.E.A.L.®, you can volunteer throughout the year. There are multiple ways individuals can contribute:
• Donate! Make a general donation or a tribute donation in memory of a loved one, purchase a customizable tribute plaque in memory of a loved one, or create your own fundraiser.
• Make sure every lady in your life knows about the signs and symptoms of this disease because they are often vague and subtle, making it difficult to diagnose.
• Follow T.E.A.L.® on social media. You can find us on Facebook, Twitter, and Instagram.
3. What can you tell us about the future of T.E.A.L.®?
T.E.A.L.® certainly hopes to see a cure for ovarian cancer one day. Through awareness and raising funds for medical research, T.E.A.L.® hopes for a future with better detection tools. T.E.A.L.® will continue to grow its programs to help more amazing ladies nationally using video and phone conferencing and webinars. Lastly, T.E.A.L.® members will continue to get involved in national events to raise awareness on a large scale about ovarian cancer. For example, in November 2019 T.E.A.L.® will participate in the TCS New York City Marathon as a charity team.
4. What is one message you wish to share?
Tell Every Amazing Lady® about the signs and symptoms of ovarian cancer. They are vague and subtle and there is no effective screening test for the disease. The Pap smear does not test for ovarian cancer. Until there is better early detection, all women should be educated about the disease so they can get an earlier diagnosis and a more successful treatment.
Signs and symptoms include:
• Vague but persistent and unexplained gastrointestinal complaints such as gas, nausea, and indigestion
• Abdominal bloating, pelvic and/or abdominal pain, and/or feeling of fullness
• Frequency and/or urgency of urination
• Unexplained change in bowel habits (constipation or diarrhea)
• Unexplained weight gain or loss
• Unusual fatigue
• Shortness of breath
• Back pain
• New and unexplained abnormal postmenopausal bleeding
Possible Risks:
• Increasing age, with highest occurrence in women after 50
• Personal or family history of ovarian, breast, endometrial, or colon cancer
• Uninterrupted ovulation (having no pregnancies, infertility, low parity)
• Presence of gene mutations, especially in BRCA1, BRCA2, or Lynch Syndrome gene
• Ashkenazi Jewish heritage with a personal and/or family history of breast or ovarian cancer
Finally, learn if you have a history of ovarian, breast, colon, or endometrial cancer, which can be a risk factor for ovarian cancer. Genetic testing is a type of medical testing that identifies changes in chromosomes, genes, or proteins. The results of a genetic test can confirm or rule out a suspected genetic condition or help determine your chance of developing or passing on a genetic disorder.