Remembering Hurricane Sandy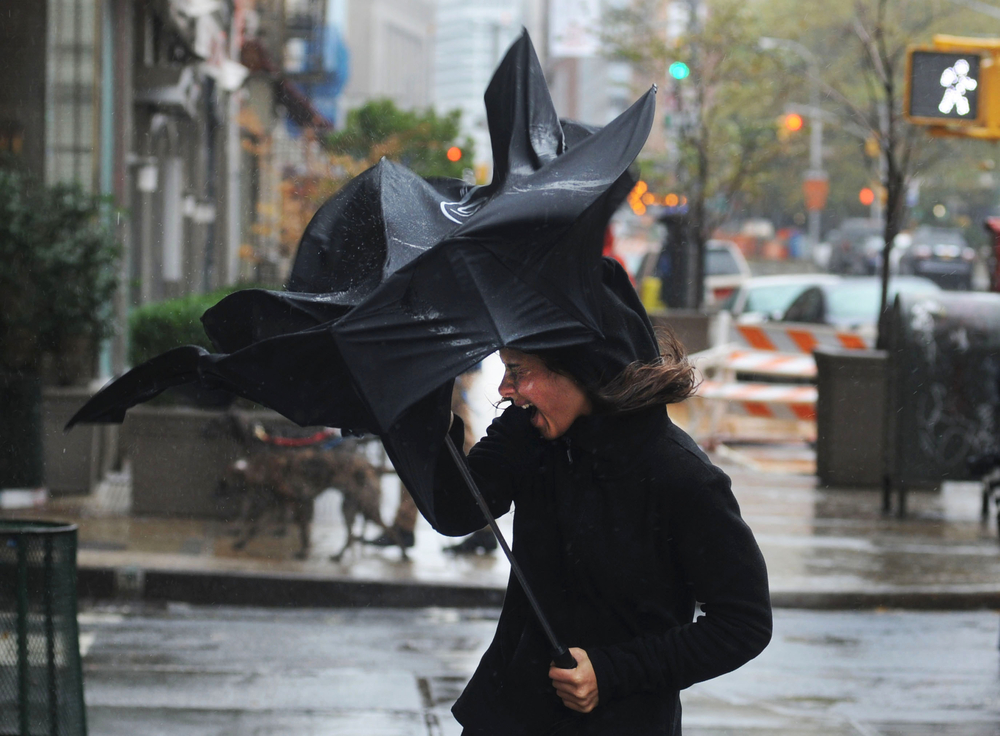 When Kelly and her husband decided to see a reproductive endocrinologist to start their family, the last thing on their minds was making an emergency plan in the face of a natural disaster. After all, Kelly and her husband had enough to think about as they explored fertility treatments. They decided to start a second round of in vitro fertilization (IVF) in October 2012 after their first round had failed. Though Kelly was slightly fearful to start another cycle, she was excited about the possibility of getting pregnant and, ultimately, determined to make it work. Kelly was midway through her cycle and had been undergoing monitoring at her facility when Hurricane Sandy hit New York City.
As the largest Atlantic hurricane on record, Hurricane Sandy came barreling to the coast, affecting 24 states with particularly severe damage in New York. Flights were cancelled into and out of all major New York airports, railroad service was suspended, and bridges and tunnels were closed. Residents in certain parts of Long Island, including Fire Island and South Shore, were asked to evacuate. Subways were eventually closed due to flooding concerns. New York City was on standstill as the tropical storm made its destructive path up the northeastern United States.
Determined to make her morning monitoring appointment, Kelly went to her facility only to find the entire area blocked off by police barricades. Strong winds from the hurricane had caused a crane to fall. Kelly called the facility but was directed straight to voicemail which informed her that due to the circumstances, all cycles would be discontinued. "I was devastated. I was shocked and scared of what would happen to my body and just in awe that they would call it all off. I felt horrible for all the women who couldn't complete their treatments." Kelly was not offered any alternative plan or suggestions on other facilities to visit.
Fortunately, she had a friend who just happened to be a physician at RMA of New York. "I knew a very good friend who was a doctor at RMA and I asked her what to do. She said come here immediately we'll take care of you." Kelly emailed her friend on Wednesday evening and she had a monitoring appointment at RMA of New York Thursday morning.
Medical facilities face enormous pressure during national disasters. Their services are often in the greatest demand during these crises yet they are sometimes strained by limited staff and resources. Fortunately, RMA of New York was able to take on cases from other clinics with power outages or failed backup generators. Because of its location in Midtown East Manhattan, RMA of New York had full power during Hurricane Sandy. Additionally, RMA of New York's backup generator is in a secure location where flooding is not a concern. As a result, samples can remain safely stored at the facility without risk of compromising their quality. RMA of New York also took action to ensure that ample staff would be available to handle the increased patient load. Some staff members were housed in nearby hotels and a carpooling system helped employees get to work safely.
Because of these precautions, RMA of New York was able to accommodate Kelly and other patients like her who were temporarily without care. Not only did Kelly and her husband end up completing her cycle at RMA of New York, but they decided to continue their care there instead of returning to their original facility. They are now parents to a healthy boy.
Even though natural disasters can be unexpected, a medical facility can have emergency plans in place for such unavoidable events. Fortunately, the precautions RMA of New York took during Hurricane Sandy allowed it to become a safe haven for many who sought reproductive care during an unpredictable time. It is important to ask about the types of safeguards a facility has in place in the event of an emergency. This information will give patients confidence and peace of mind knowing that their care is top priority and their samples are safe.