Patient Perspective: Erin and Sara's Journey to Motherhood
December 21, 2020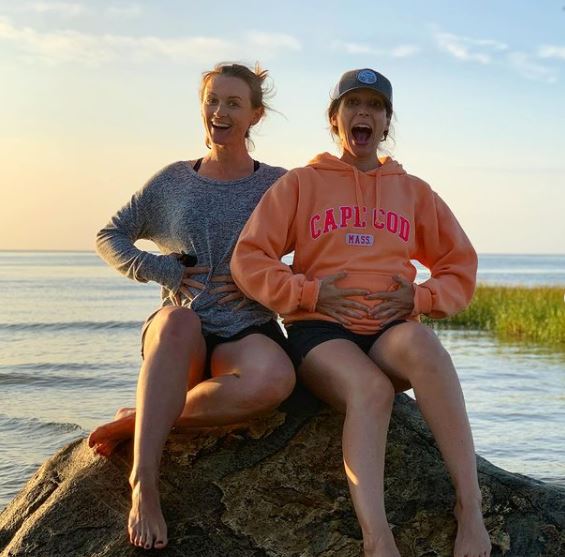 Motherhood has always been in the cards for me but it wasn't until I found my partner, Sara, that I started to envision my family. We married in the fall of 2019 and knew we wanted to get going with kids as soon as possible due to our age. We had both planned to carry and Sara volunteered to go first. She knew she would have a hard time watching me go through it and then sign up for it herself!
There are many things we did not know going into this process. As a same-sex couple, we didn't even know where to begin. We researched as much as we could but luckily we live in New York City with excellent LGBTQ+ resources. Sara attended an information session held at The Center in Chelsea. Dr. Lucky Sekhon was on the panel to answer questions about fertility (and yes – she is our good luck charm!). Sara approached her after the event armed with several questions and Dr. Sekhon recommended she schedule a consultation.
In November of 2019, we both came into RMA of New York for our initial bloodwork and consultation. We met first with Dr. Sekhon and it felt like we were the only patients on her schedule that day. In the consultation, we addressed our desired plan to build our family and the best route recommended to realize that dream. Dr. Sekhon patiently listened to our preferences while providing expert guidance and suggestions.
After the consultation, we met with Connie, our IVF nurse, who became our main contact at RMA of New York. We love Connie! Pretty much everyone we interacted with at RMA of New York helped us feel taken care of and listened to on this journey.
Due to the COVID-19 pandemic of 2020, we paused with the rest of New York. For six weeks we slept, cooked together, took walks in our neighborhood, and let the pace of life slow down because we had no other option. We truly believe this time of rest helped prepare Sara's body for this journey. In late April, we reached out to inquire about starting our first round of IUI. We knew the low statistics for IUI, but we wanted to start with a less invasive procedure and get the ball rolling. We anticipated having at least 4 rounds of IUI before considering what the next step would be for us.
I never stepped foot inside RMA again, but I attended every appointment via FaceTime, even the insemination. The 'two-week wait' seemed overshadowed by the drama of the pandemic. We actually received a follow-up call from RMA of New York two weeks after the appointment to ask the results of our at-home pregnancy test. Honestly, we didn't expect the first round to work, so we didn't feel the urgency to find out. Sara took a test later that evening and our jaws hit the floor when a little '+' sign revealed itself. Bloodwork the next day confirmed a positive pregnancy. Eight weeks later we were discharged from RMA of New York. We didn't want to go!
Every step of the process we felt informed which was extremely important to us. We are fully aware we are incredibly fortunate to have a positive pregnancy so quickly. However, we also believe slowing down our lives and recognizing we cannot control everything helped immensely, which is truly the great lesson of 2020.
We cannot wait to meet our son in January and without question, when it comes time for me to carry our second child, we will return to RMA of New York.