How Celebrities are Changing the Conversation about Infertility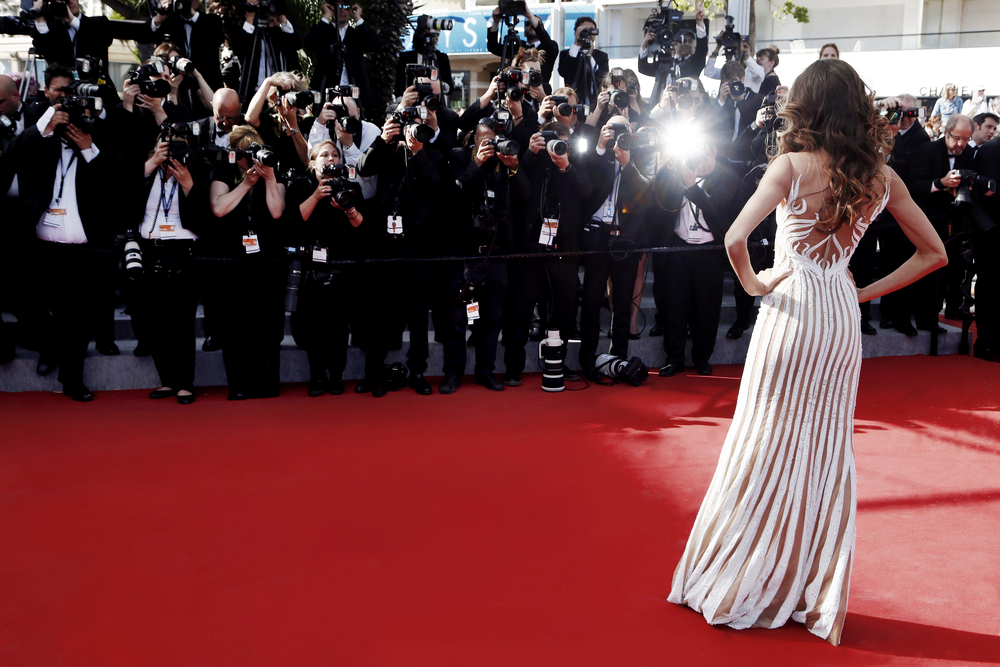 If you feel like you're the only one you know who needs fertility treatment, many celebrities are riding to your psychological rescue by sharing their stories publically. Even if you are one of the 60% of women ages 25-33 who do not talk about their infertility issues or miscarriages even with friends, you can identify with celebrities who do talk about it - and tweet and document and write books and post - you get the idea.
Although some celebs may enjoy the attention, most seem to be publicizing their reproductive struggles to help others, and they have helped raise awareness about infertility problems and lower self-blame and the stigma still often attached. If you were blaming yourself for not working out more and eating right because you thought keeping fit prevents infertility, you now know better. Most celebrities with fertility issues work out and eat right, and they still have fertility problems, particularly if they are over 35 years of age. If you were blaming yourself because you think the stress of money problems or overwork caused your fertility problems, celebs usually have plenty of money and lots of vacations and still have fertility problems if their eggs are past their prime. Besides, research finds infertility certainly causes stress, but not vice versa.
Celebrities who are open about their fertility treatments and miscarriages are teaching us that infertility can affect anyone, including the rich and famous. No matter how young you look or feel on the outside, it's usually the age of your eggs on the inside that is often causing fertility problems.
Celebrities are also showing the public, however, that if you want a family, there's always a way. Egg freezing when you are young, for example, means that you have a chance of using your own gene pool for your child when you get older:
E! News host, Maria Menounos, Snapchatted her egg retrieval and called egg freezing "an insurance policy" in People magazine.
Olivia Munn, actress, said during a podcast that she froze her eggs and thinks, "every girl should do it. For one, you don't have to race the clock anymore."
Two Broke Girls creator Whitney Cummings told Vanity Fair that she decided to put her eggs on ice because "I was dating people just because I was on a deadline
Celebrities have also helped to make IVF a familiar term. IVF, or in vitro fertilization, involves stimulating the ovaries to mature many eggs, extracting the eggs, retrieving a sperm sample, combining them in vitro (out of the body) and then transferring the most viable embryo to the uterus, one at a time.
Chrissy Teigen and John Legend were open about their fertility problems and using IVF to get pregnant with their daughter.
Brooke Shields wrote in her book, Down Came The Rain, that she was 36 when she first started IVF and endured a miscarriage before finally giving birth to her daughter.
Celine Dion has said that she and her late husband René Angélil went through IVF seven times in order to have their three children.
Tyra Banks has spoken about using IVF to deal with fertility problems.
If the problem is not egg or sperm quality, but the ability of the uterus to handle a pregnancy, a gestational carrier may be needed, and many celebrities have raised awareness of gestational surrogacy.
Elizabeth Banks and her husband have two sons, both born with the help of a gestational surrogate because embryos wouldn't implant in her uterus. "Once my focus became the baby and not the pregnancy, it was a very easy decision" she told an interviewer.
Nicole Kidman has two adopted children with ex-husband Tom Cruise, and two daughters with husband Keith Urban. Her second pregnancy with Urban was successful only after they used gestational surrogacy.
E! News host, Giuliana Rancic, went through three IVF cycles and one miscarriage before her cancer battle. She could not carry her frozen embryos because of the cancer treatment she received, but proudly reports that she had their son thanks to gestational surrogacy.
But fertility treatments and assisted reproductive technologies don't always work. Not always for us, and not always for celebrities. Many celebrities are openly sharing their stories about the emotional toll of treatment failure, stories that hopefully increase public sensitivity and awareness. They are also sharing alternate paths they've taken to parenthood, which hopefully encourages others to move forward if their initial fertility treatments end without pregnancy.
Nia Vardalos, star and creator of My Big Fat Greek Wedding, says she had 13 failed IVF treatments, several miscarriages, and no success with surrogacy. "I felt so embarrassed that I couldn't have a biological child." Her book Instant Mom tells us that she and her husband adopted their daughter when she was 3 years old.
Hugh Jackman and his wife Deborra-Lee Furness said they tried IVF twice, each ending in a miscarriage. He told a Good Housekeeping interviewer that each loss was a "massive letd own." Furness described it as "not a happy thing!" They had always planned to adopt after being pregnant and they now enjoy two adopted children.
Although Emma Thompson and her husband had a daughter in 1999 through IVF, it didn't work a second time and Thompson admits that she subsequently experienced depression. Focusing on her daughter helped, she says in interviews, and years later the couple adopted a 16-year old Rwandan refugee. Thompson says their adopted child has brought them all "nothing but joy."
And finally, there are celebrities whose journey to parenthood is not over. We learn from them, too, and appreciate their candor. To these celebrities, we say thank you for sharing, and that we wish them success and that their dreams come true.