LGBTQ+ Paths to Pregnancy: Using Donor Sperm to Build Your Family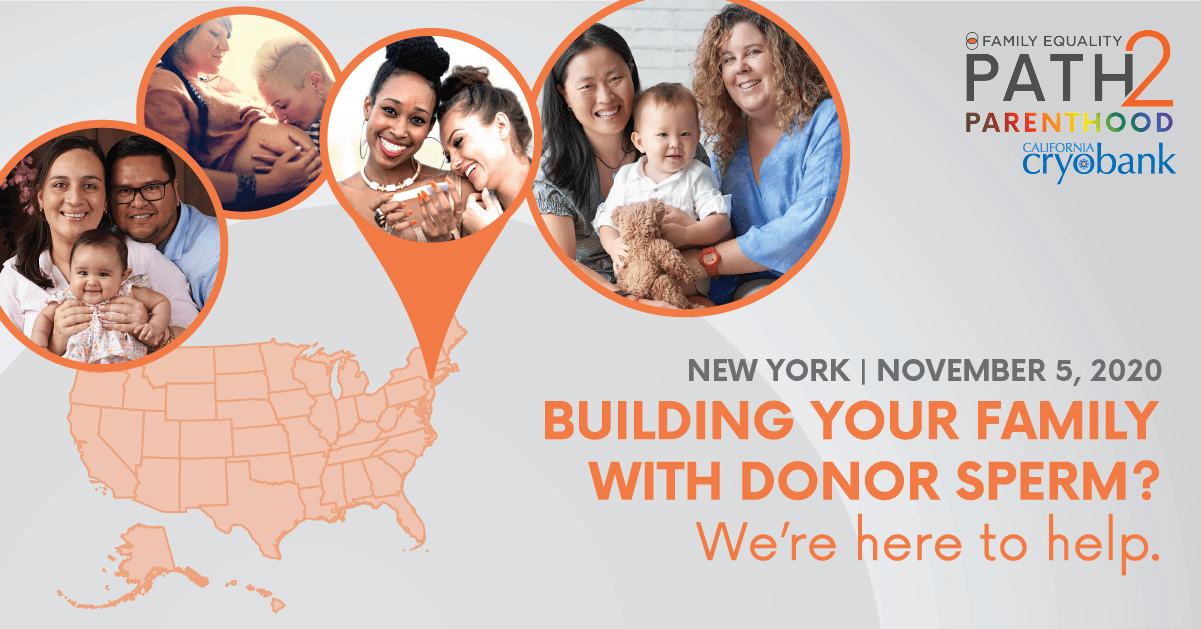 LGBTQ+ Paths to Pregnancy: Using Donor Sperm to Build Your Family
November 5, 2020, 07:00 PM - 09:00 PM
Online
Please join Family Equality on November 5 at 7pm ET for this fun and educational event! You will learn everything you need to know about family-building with donor sperm from a panel of distinguished experts, including:
Scott Brown, from California Cryobank
Dr. Lucky Sekhon, from Reproductive Medicine Associates of New York and Mount Sinai Hospital
Melissa Brisman Esq, from Melissa B. Brisman, Esq LLC
Topics that will be discussed include:
• Working with known and unknown sperm donors
• Insemination at home and in a clinic
• Fertility 101
• Legal suggestions for protecting your future family
BONUS: All attendees will be entered into a raffle for a free vial of sperm, courtesy of California Cryobank!
ASL interpretation is available for this webinar. Please email us to request it!